Try our fab recreation of McDonald's Shamrock Shake. All mint, no plastic! 💪
While McDonald's continues to make amazing strides to be more environmentally friendly, we can make a delicious frosty Shamrock-like shake in the comfort of our own kitchen 👍!
---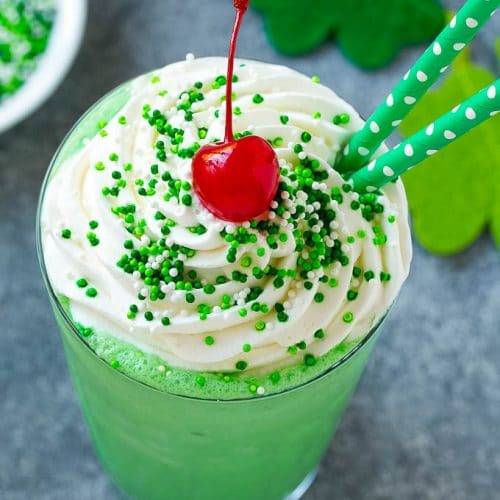 Milkshake🍨
2 cups vanilla ice cream

1 cup milk

1/4 cup heavy cream

1/2 teaspoon mint extract (more to taste)

6-9 drops green food colouring
Toppings
*2 tablespoons chocolate syrup (Optional)

*2 tablespoons whipped cream (Optional)

1 maraschino cherry (Optional)
In a blender, mix vanilla ice cream, milk, heavy cream, mint extract, and food colouring until completely smooth.

Drizzle chocolate syrup around inside walls of 2 tall glasses; pour shake into glass.

Top with whipped cream and maraschino cherry🍒.
---
McDonald's is planning on phasing out plastic by 2025. That's GREAT news! Let's all keep pushing for corporate change, and seek out sustainable food options over a quick bite.
Cleaning Up The Aftermath
No one likes a blender explosion or melted ice cream all over the counter. If you've made a bit of a mess, clean your your sticky surfaces in a snap with our Multi-Surface Cleaner. A spotless kitchen and a delicious homemade Shamrock Shake. Happy St. Patrick's Day!