Big Savings & Free Shipping 👀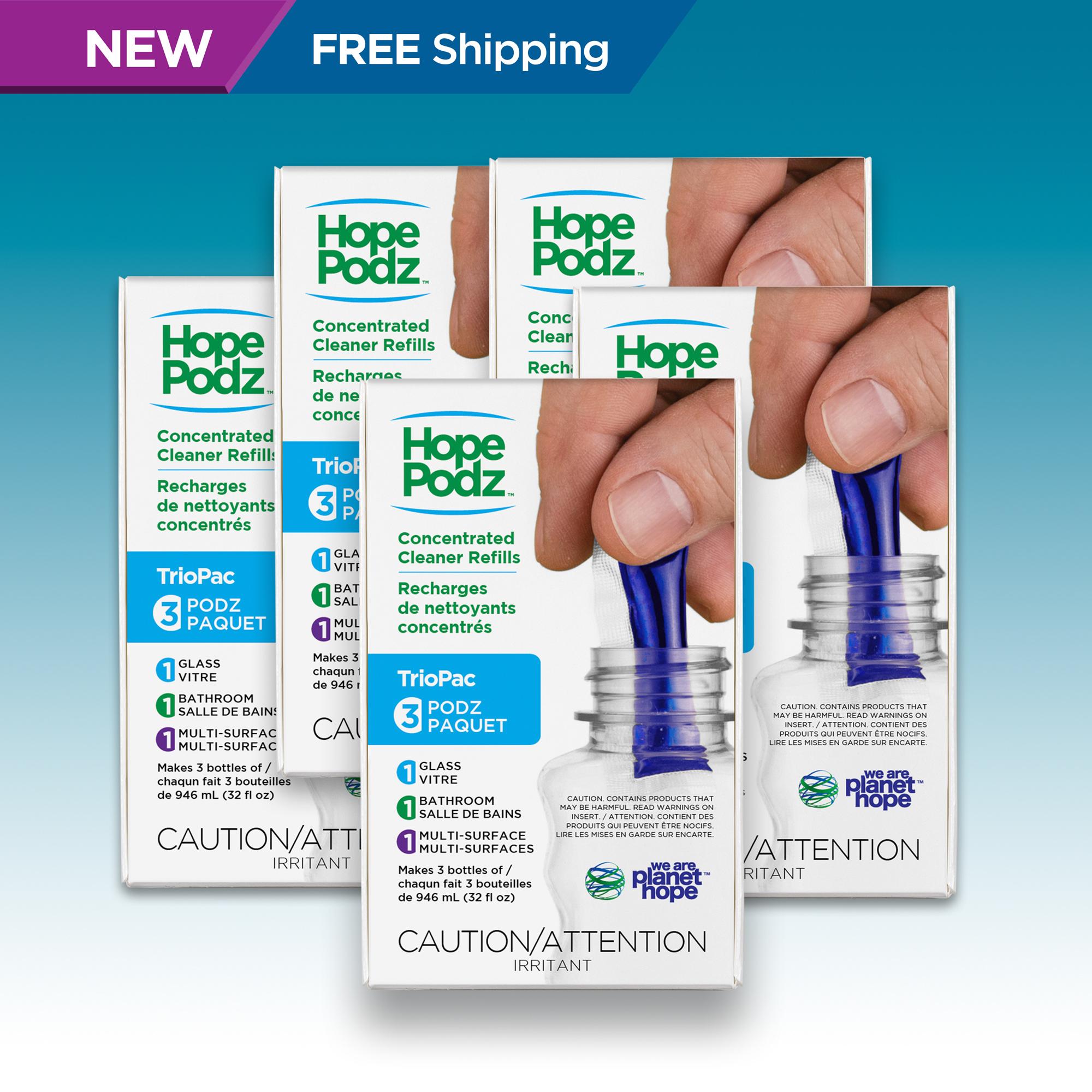 ⭐⭐⭐⭐⭐
Sharing is Caring
Get 5 TrioPacs for all your friends cutting down on plastic bottles 🌎 Save 33%
$90 $60 + FREE SHIPPING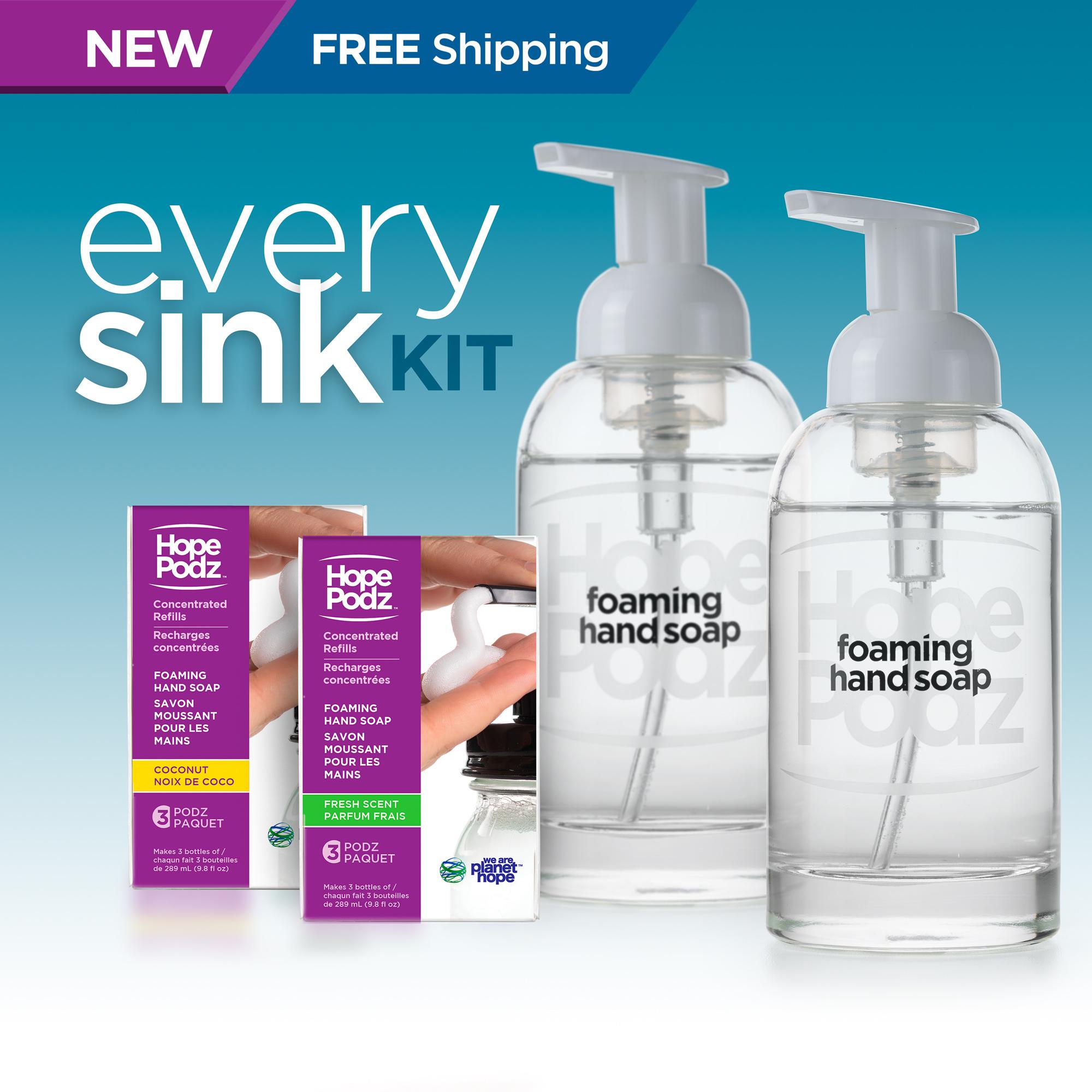 ⭐⭐⭐⭐⭐
Hand Soap 2-Bottle Kit
You & all your friends & family deserve plastic-free hand soap at Every Sink 💚
$80 $65 + FREE SHIPPING
⭐⭐⭐⭐⭐
Hope Cleanz Eternal
Say bye to 75 plastic items with this all-in-one best-seller Starter Kit. Save 30%
$135 $95 + FREE SHIPPING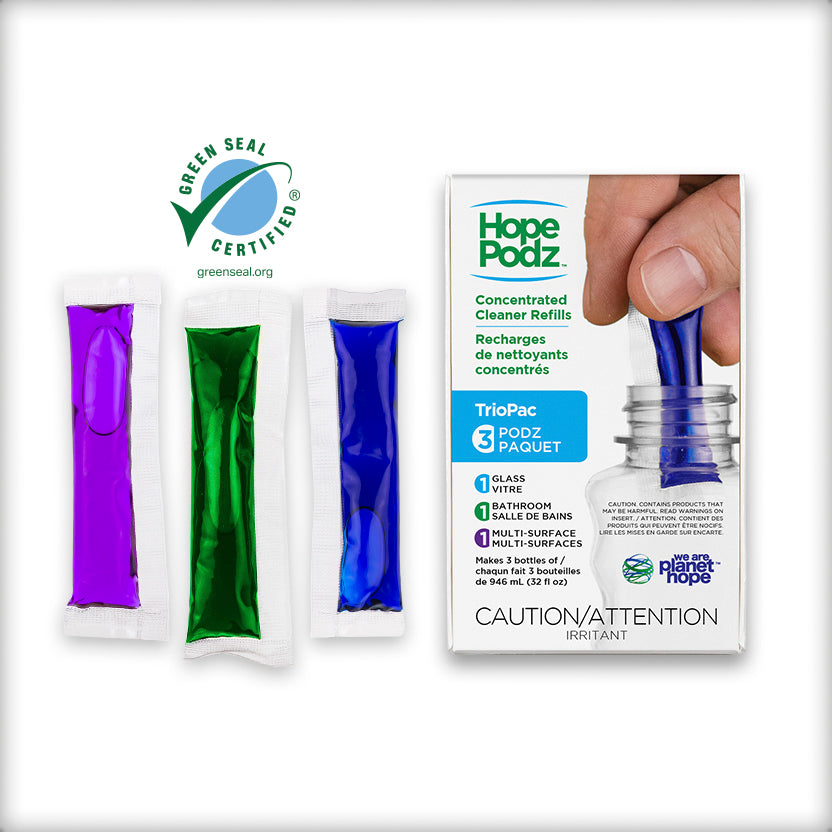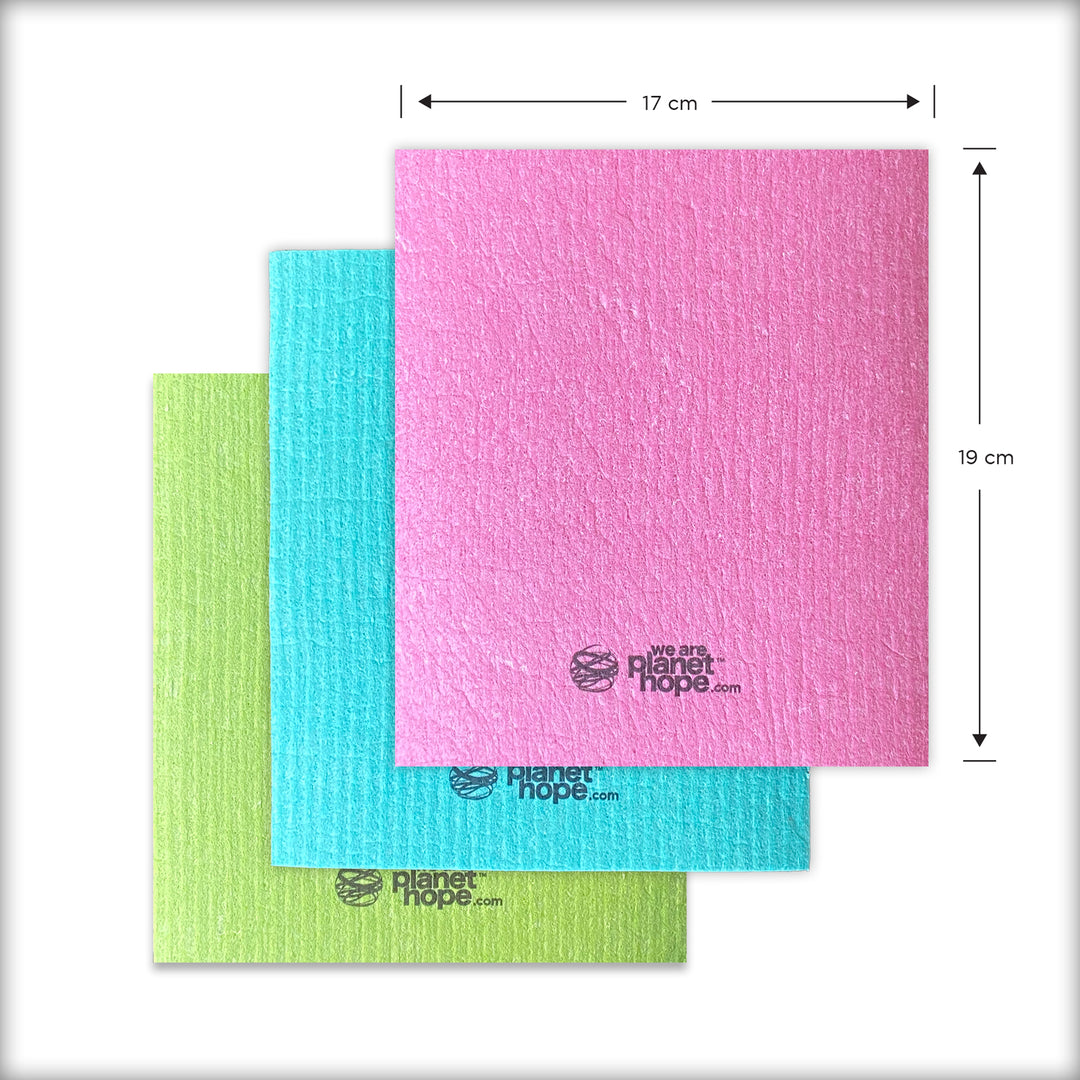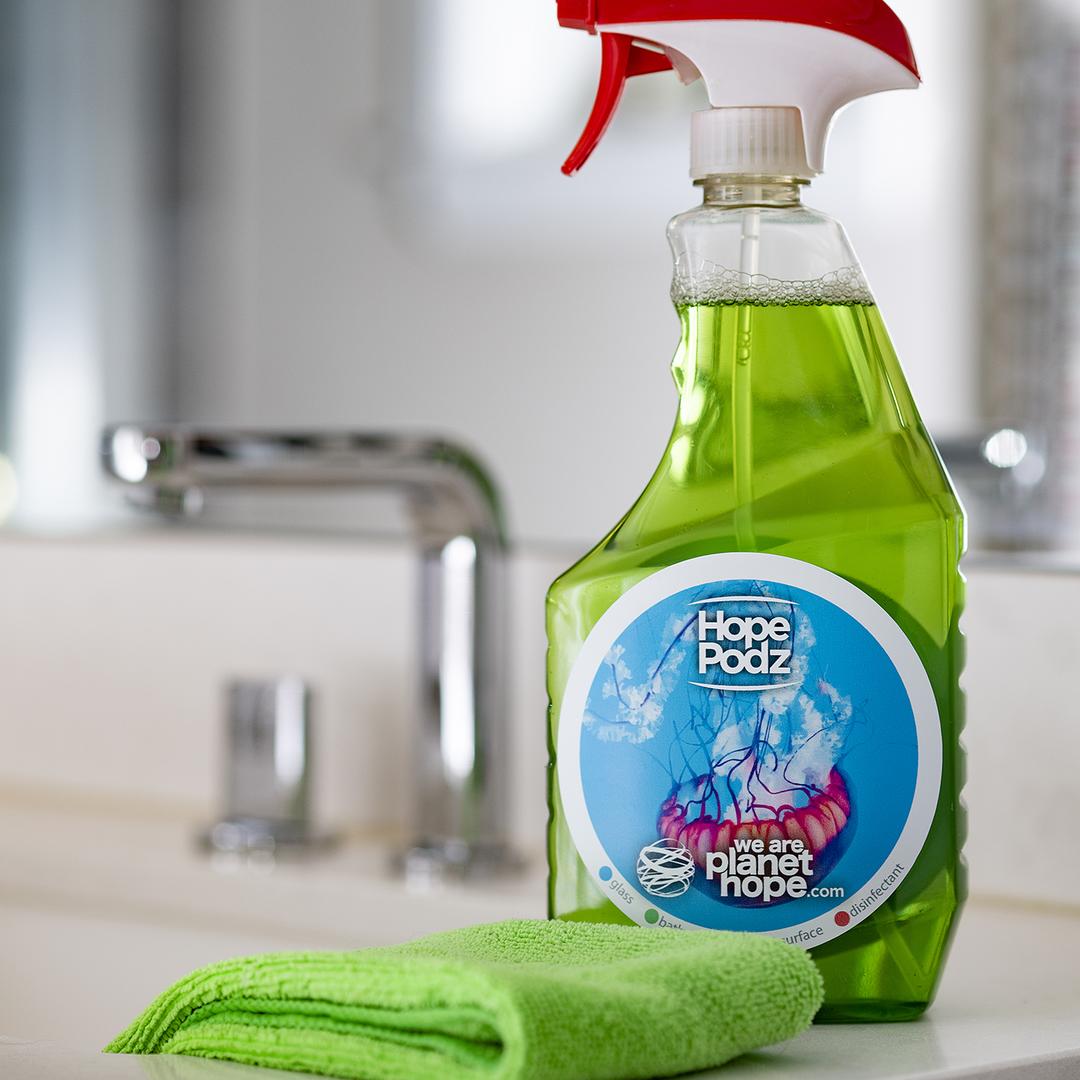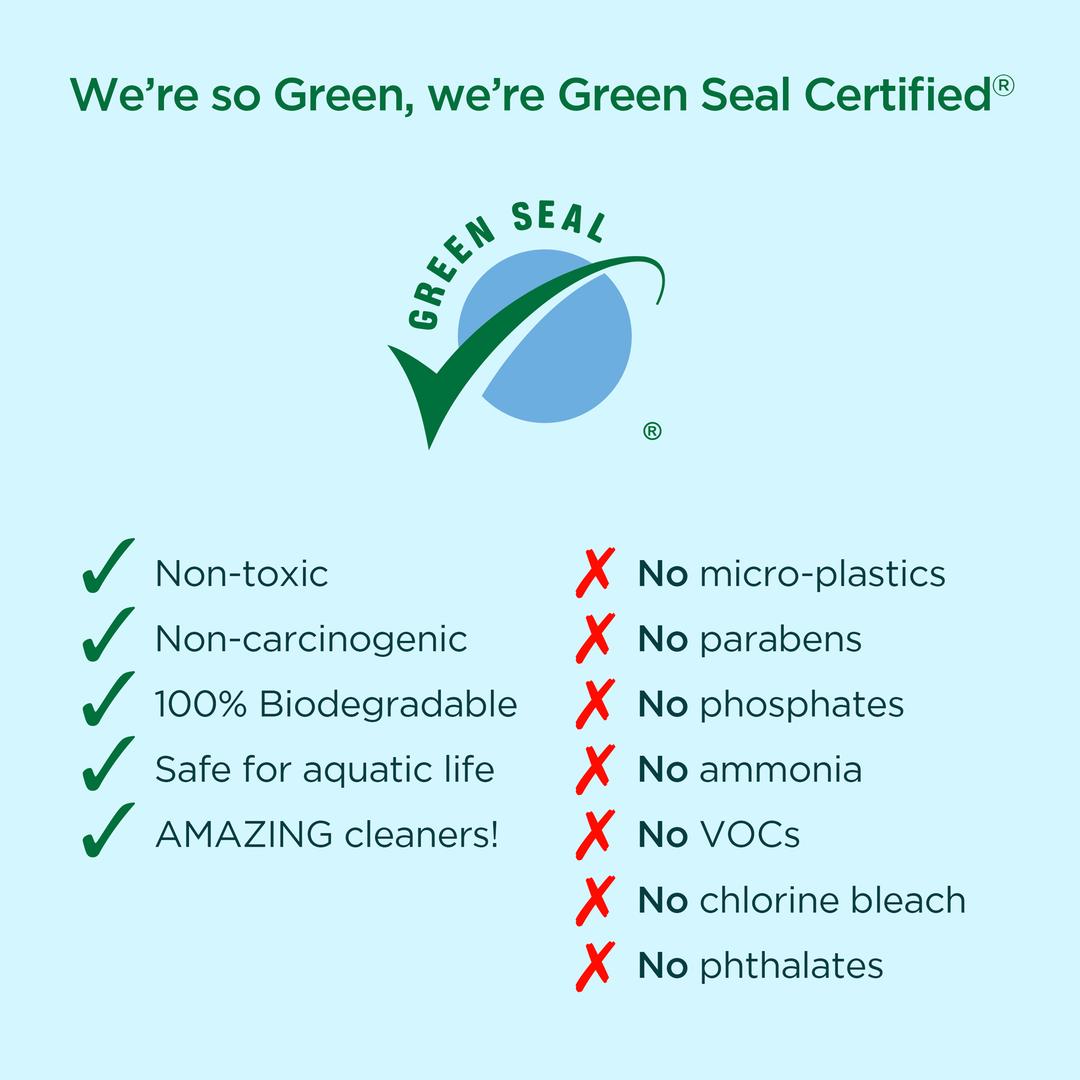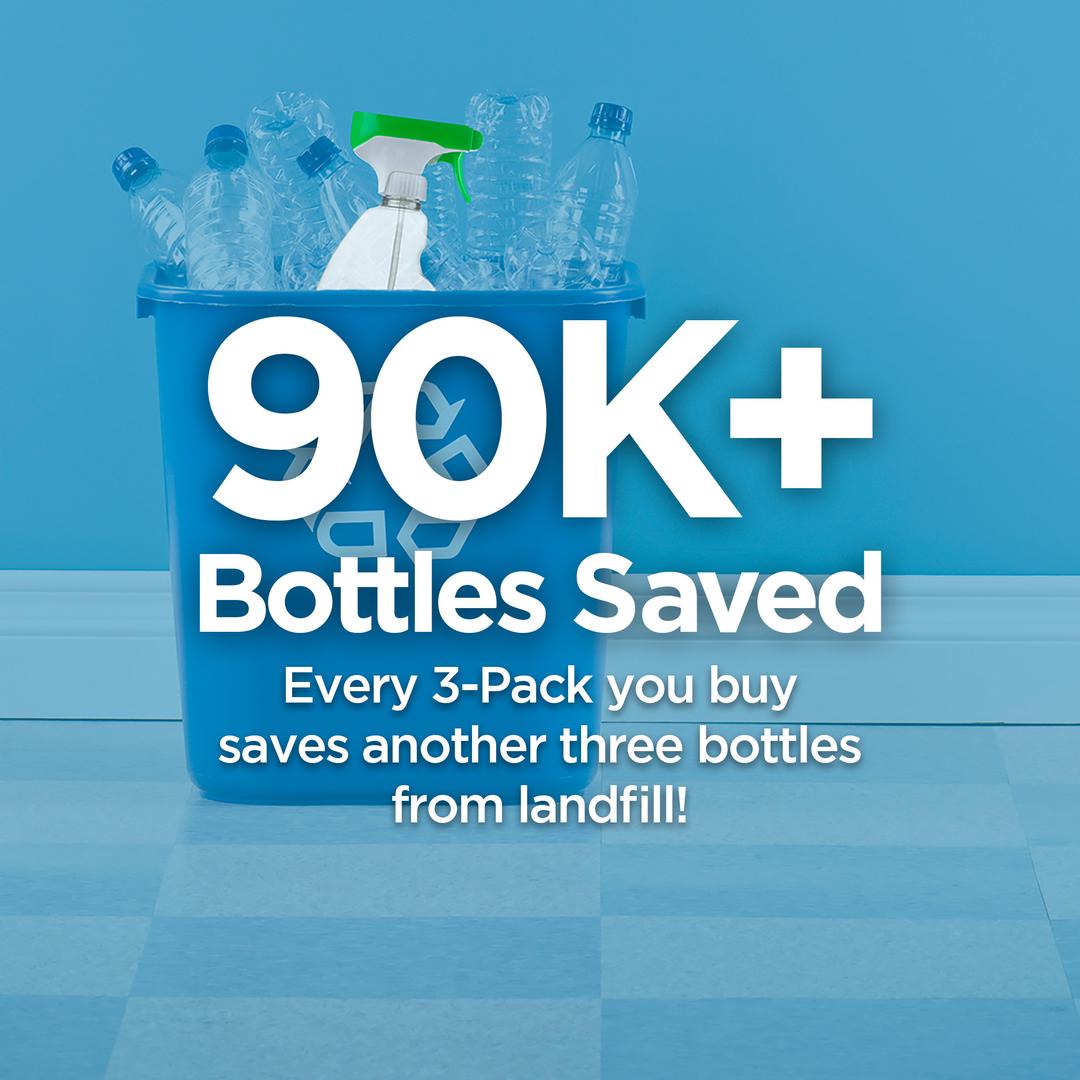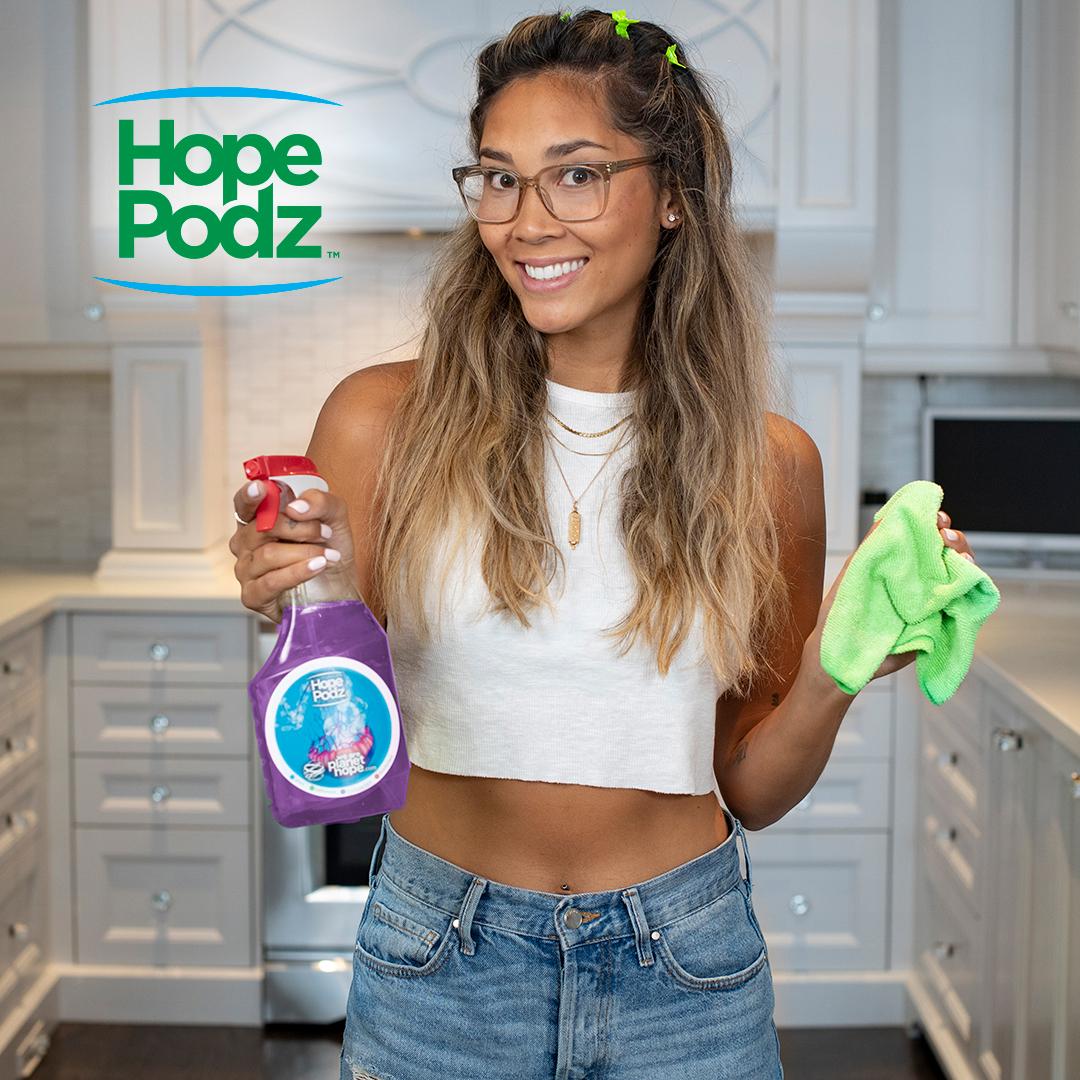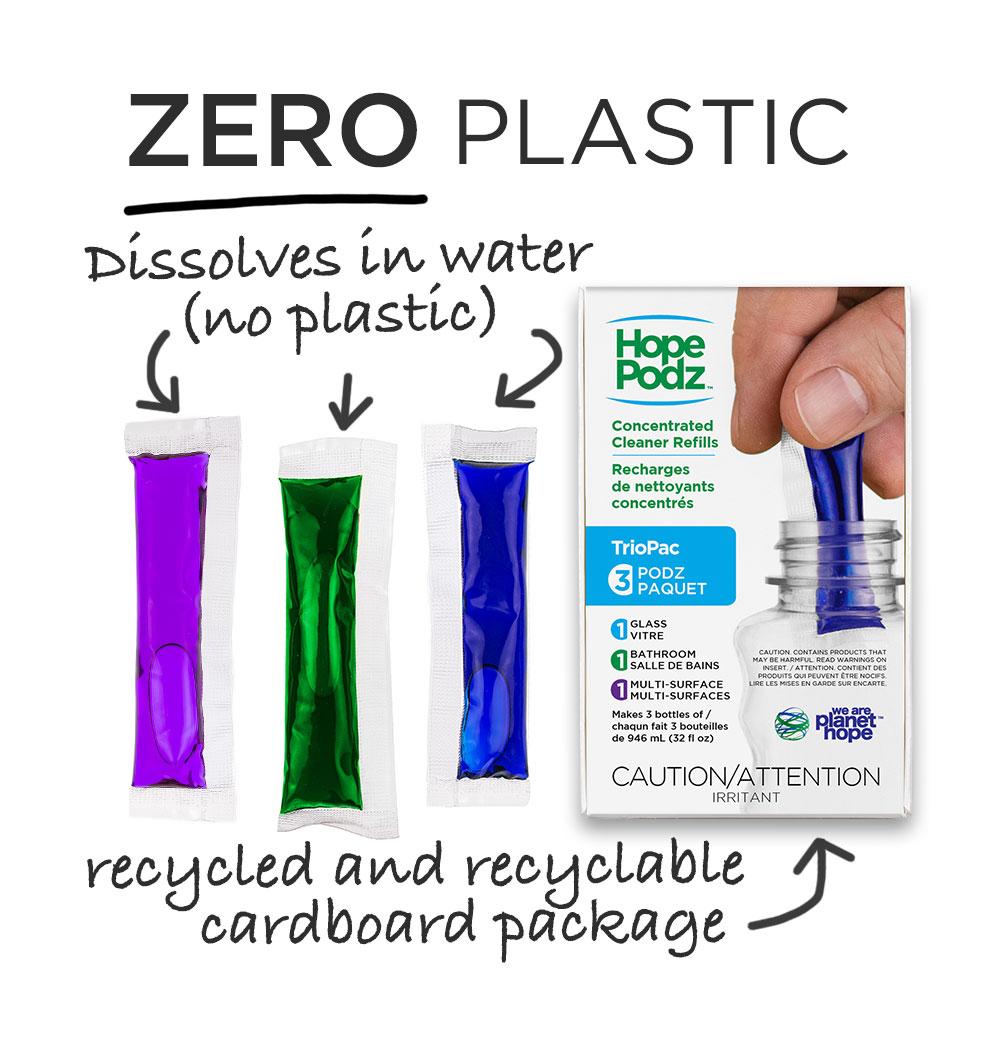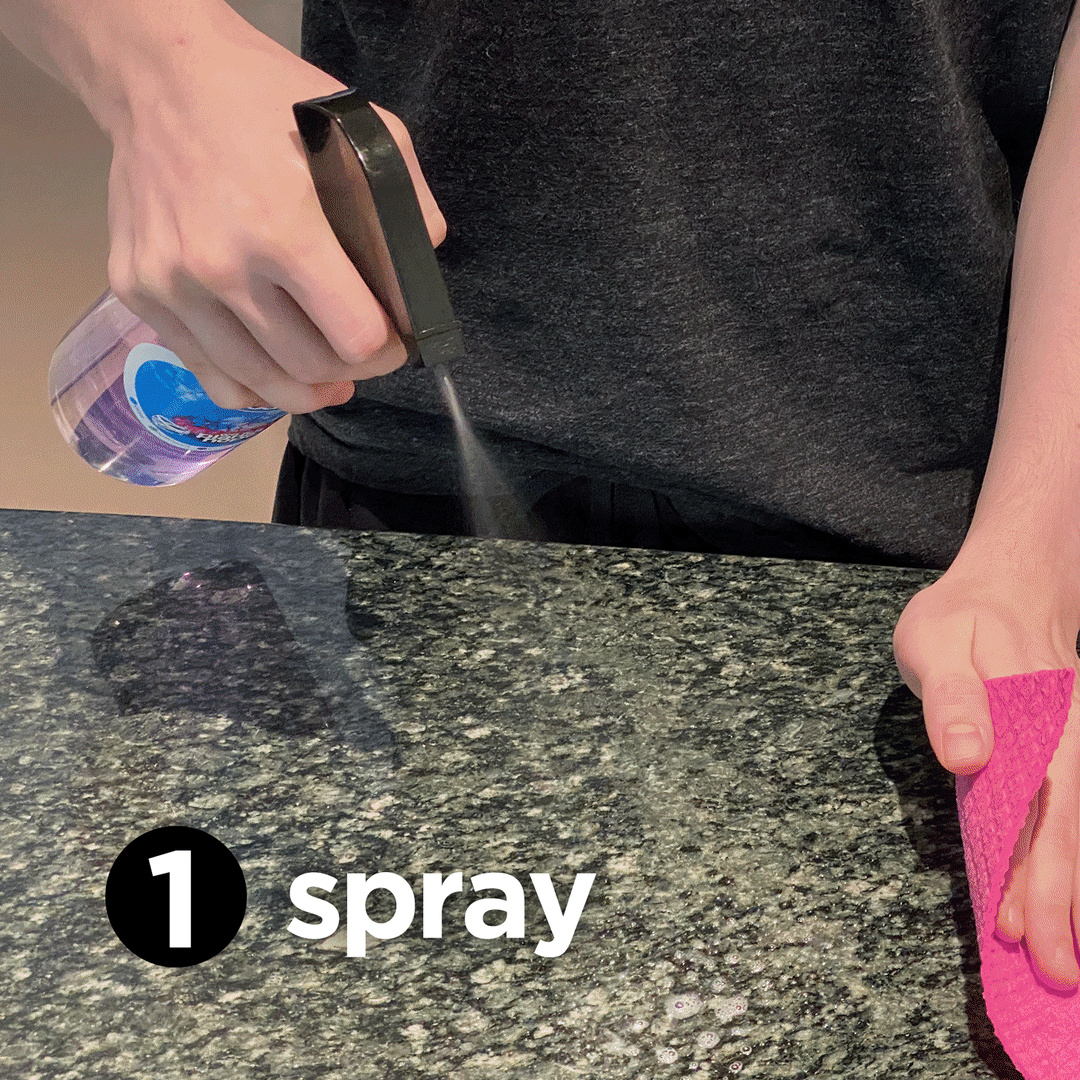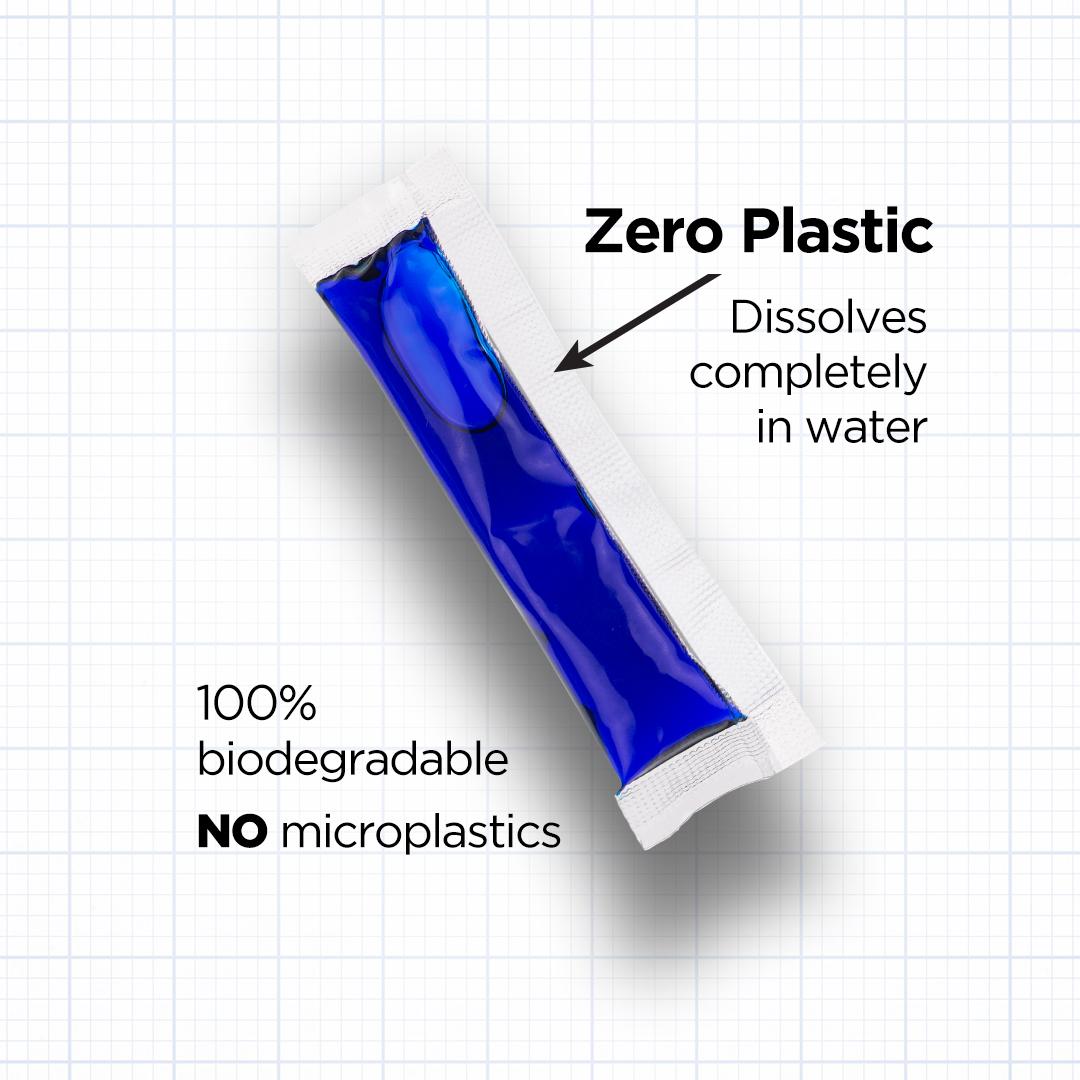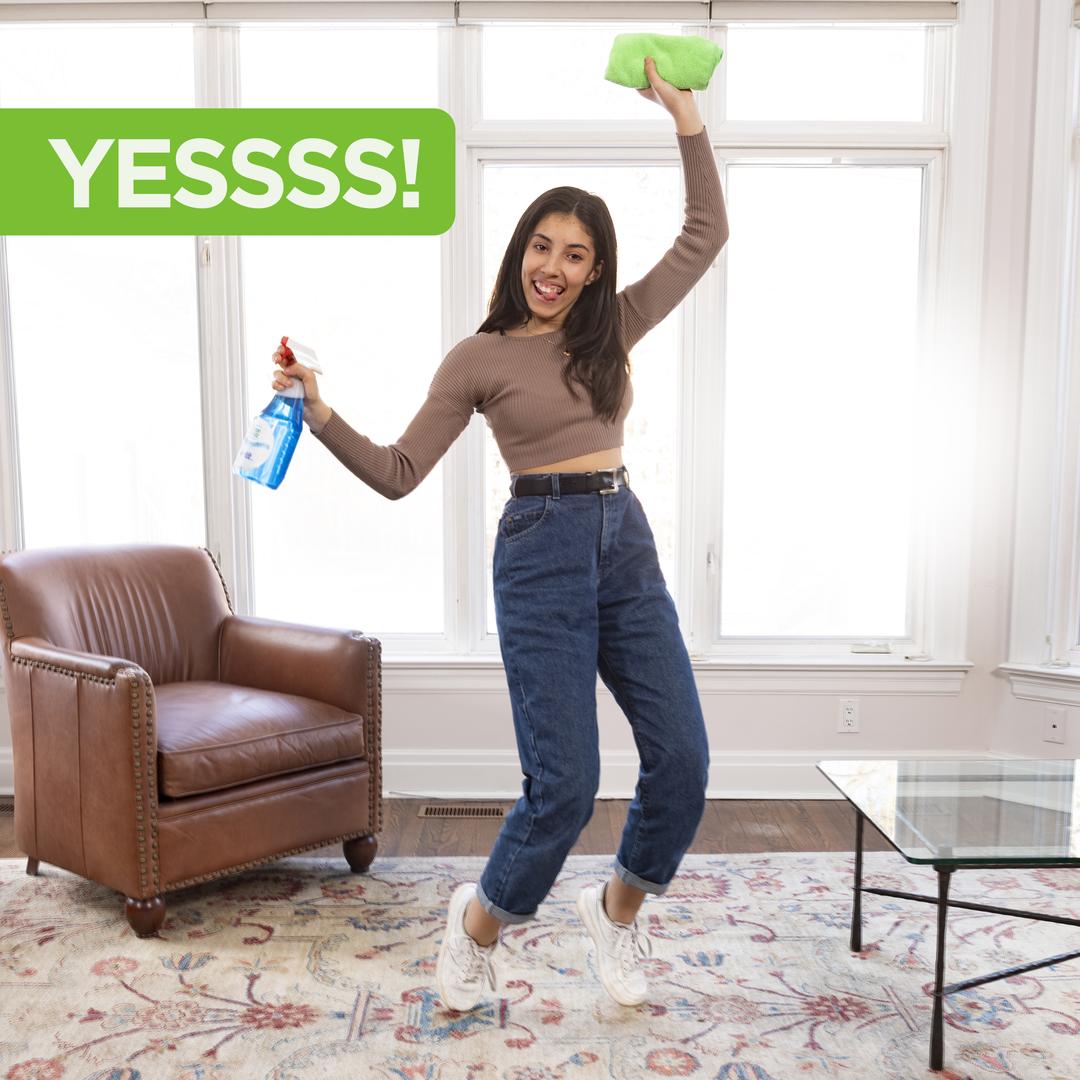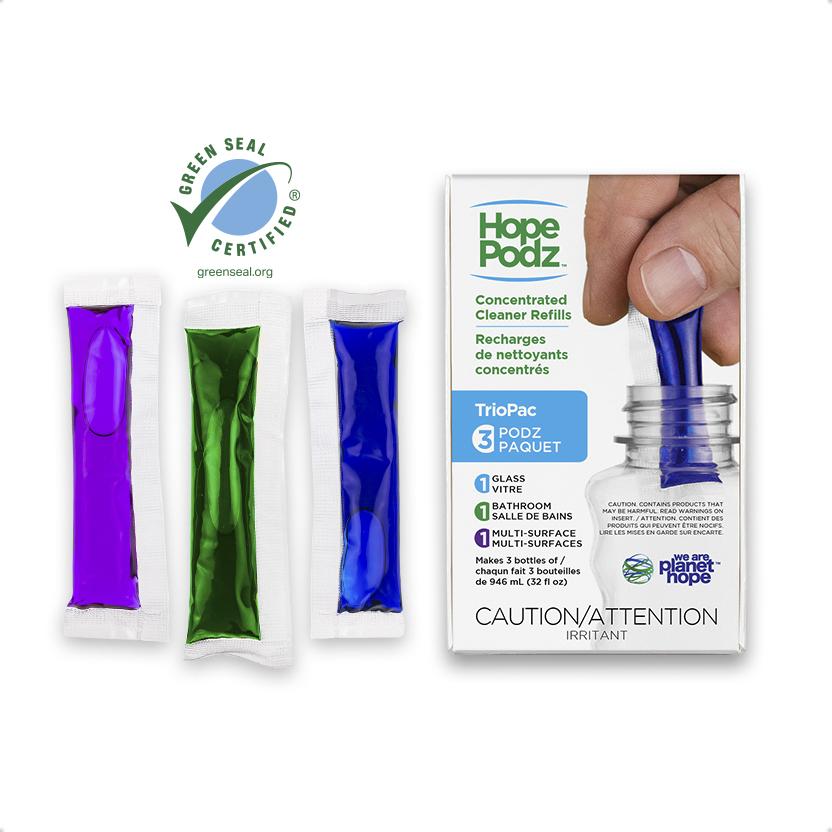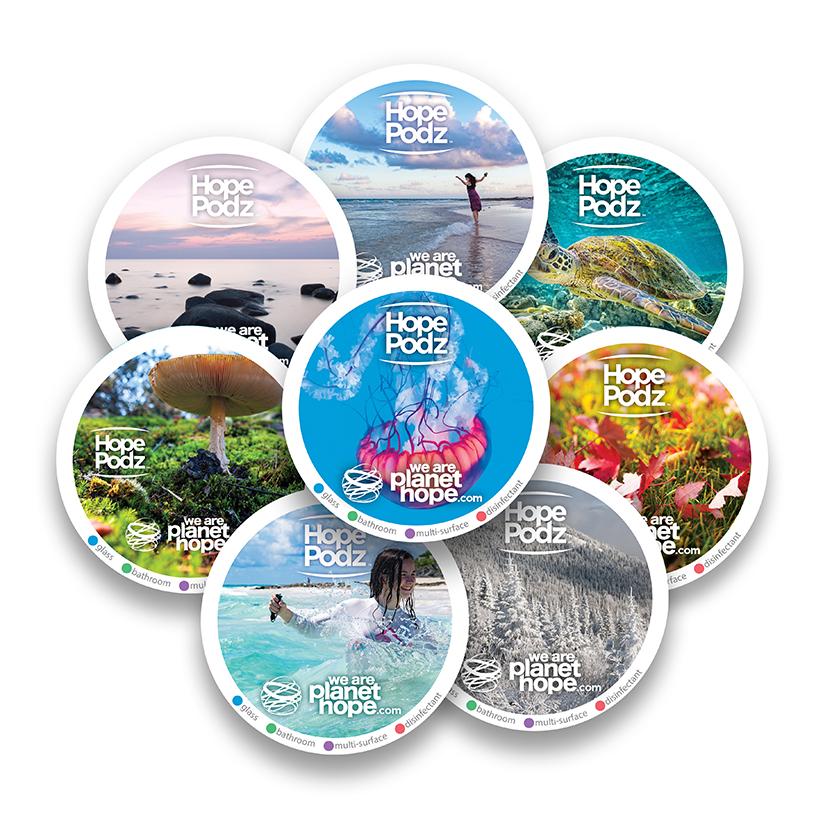 TrioPac
Cleaners
MULTI-SURFACE .

BATHROOM .

GLASS

Reuse 3 bottles from your recycle bin. Makes 3 bottles (1L) of cleaner | BONUS: 3 Designer Bottle Labels
Subscribe & Save 33% — $11.99 (smart 👍)
One-Time Purchase — $17.99 (still cool 😎)
Just do a
QUICK ADD TO CART

👇
Just do a
QUICK ADD TO CART

👇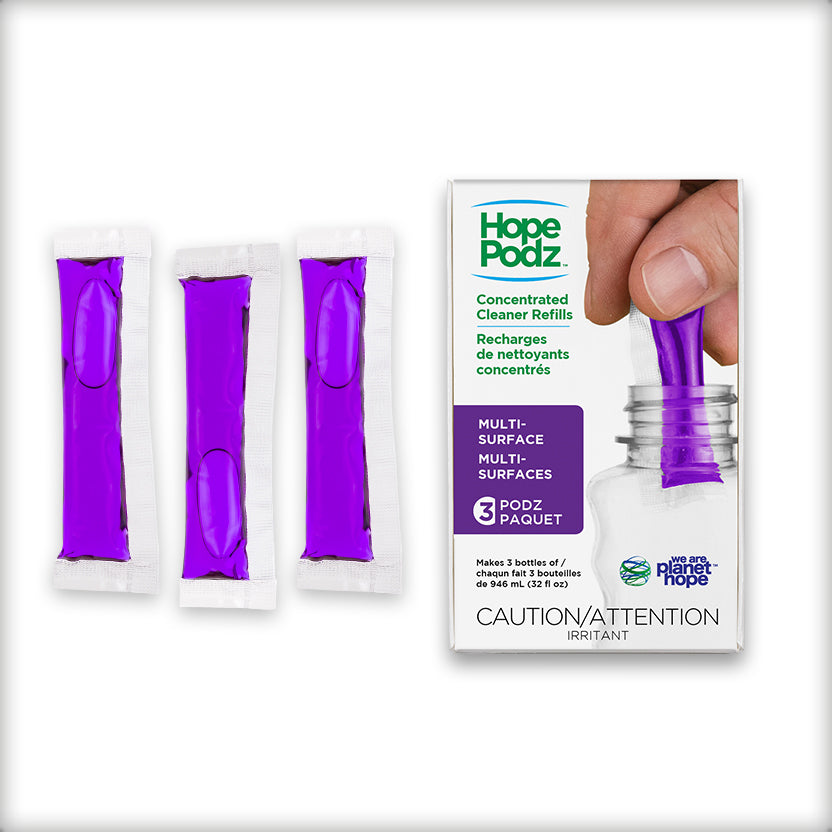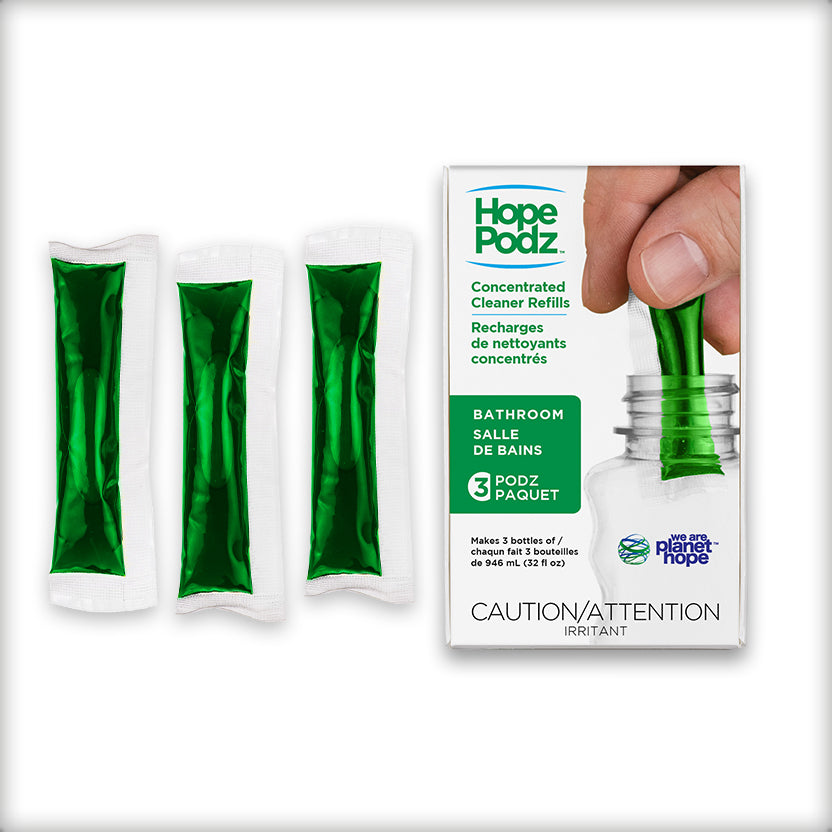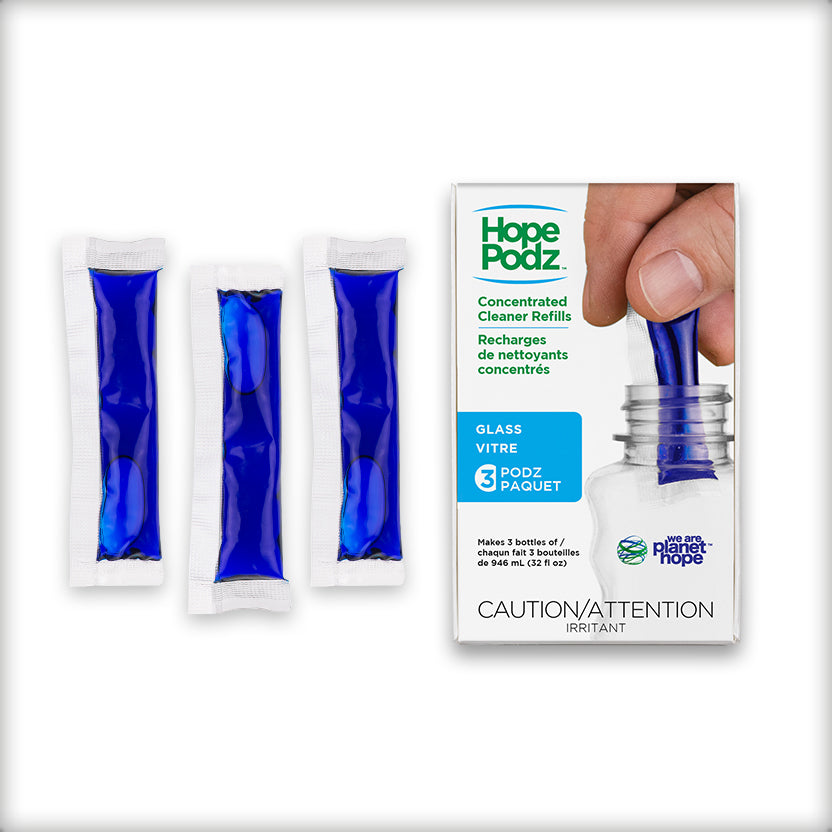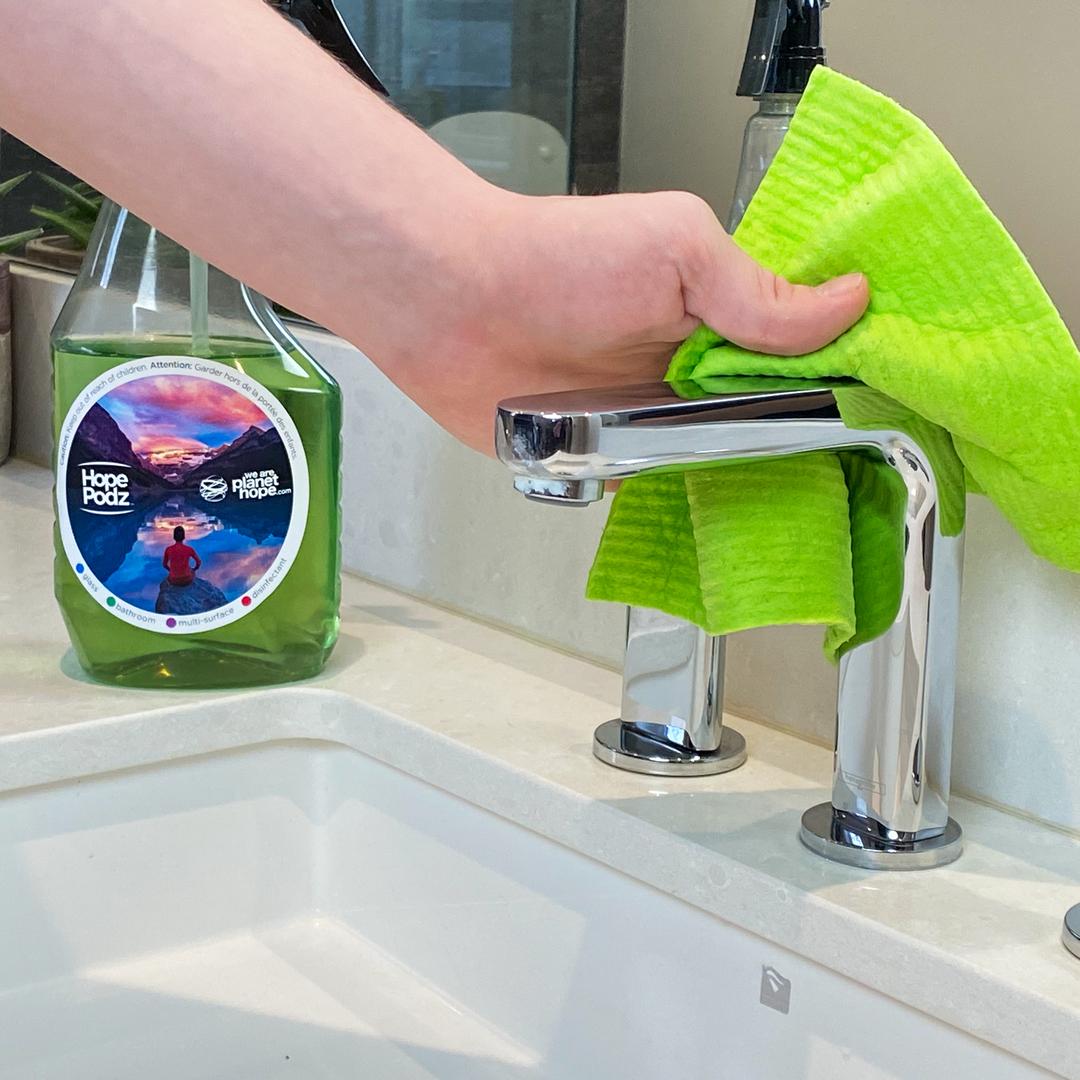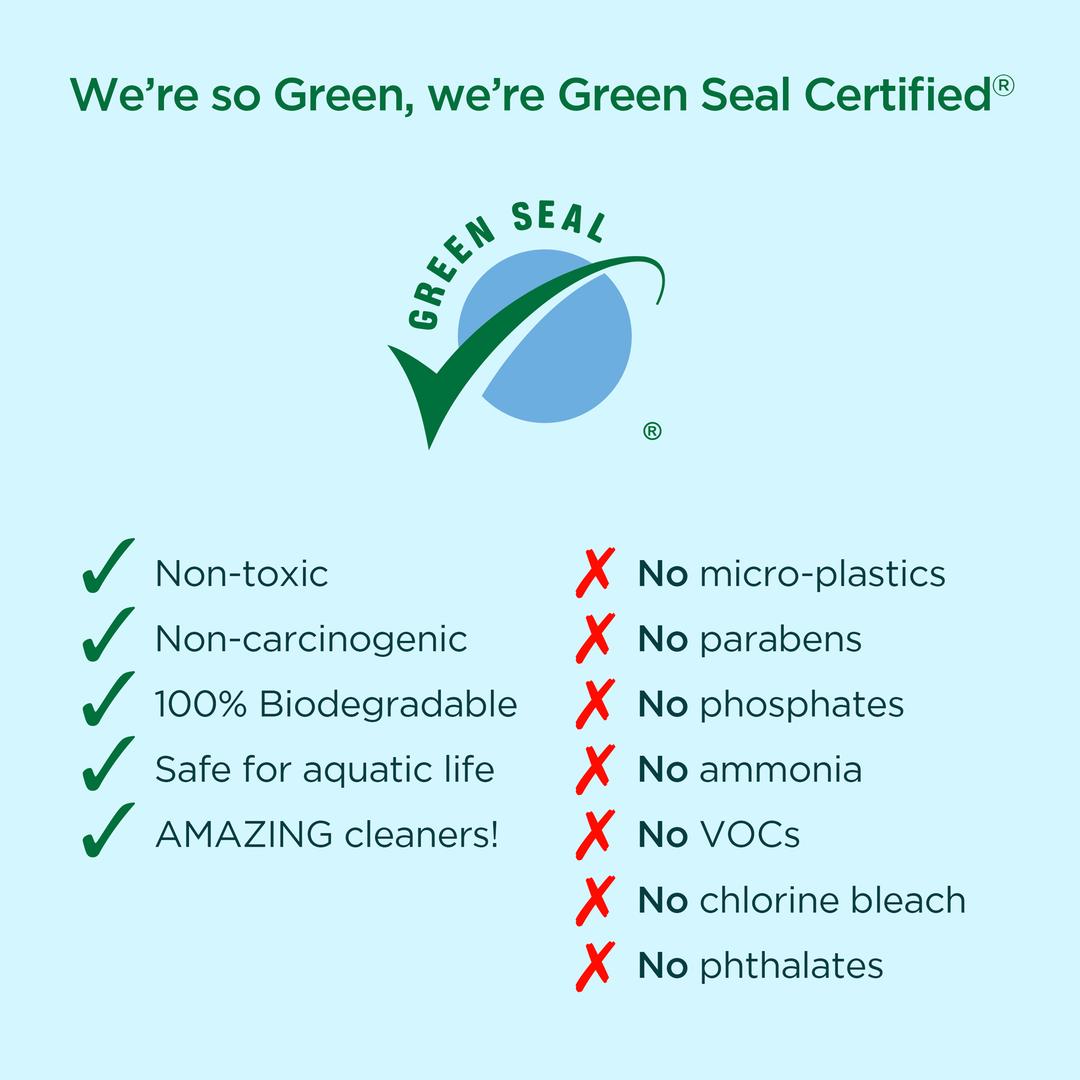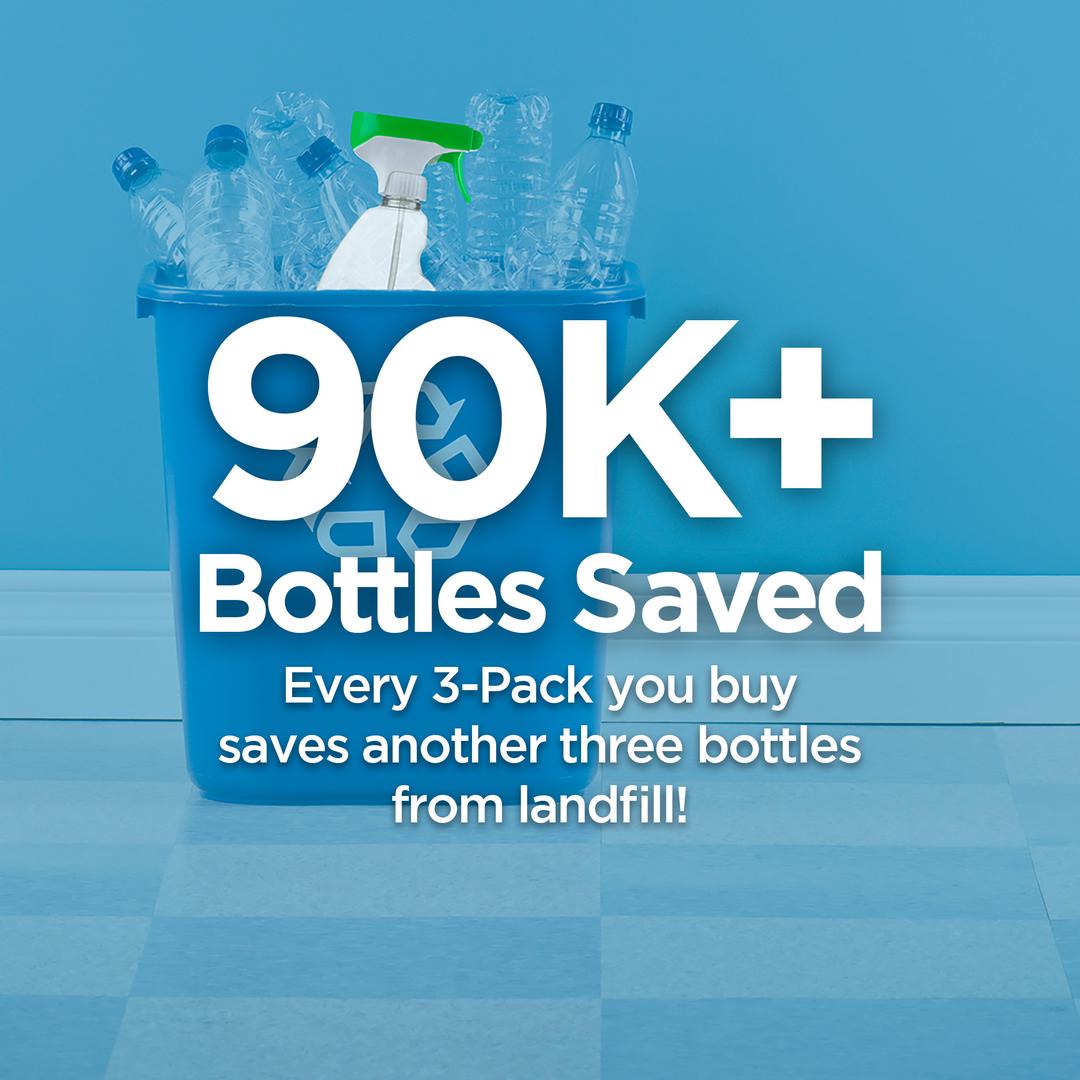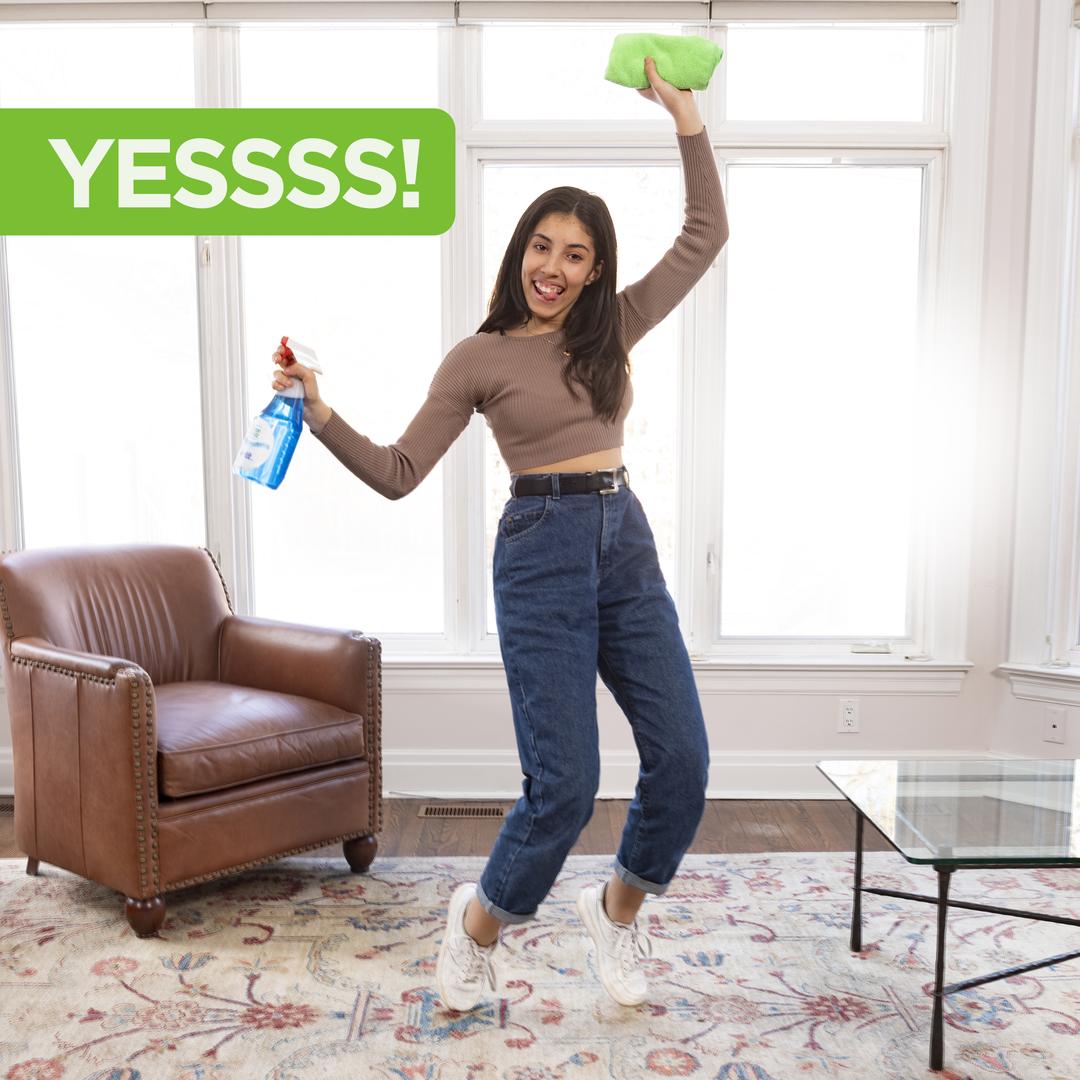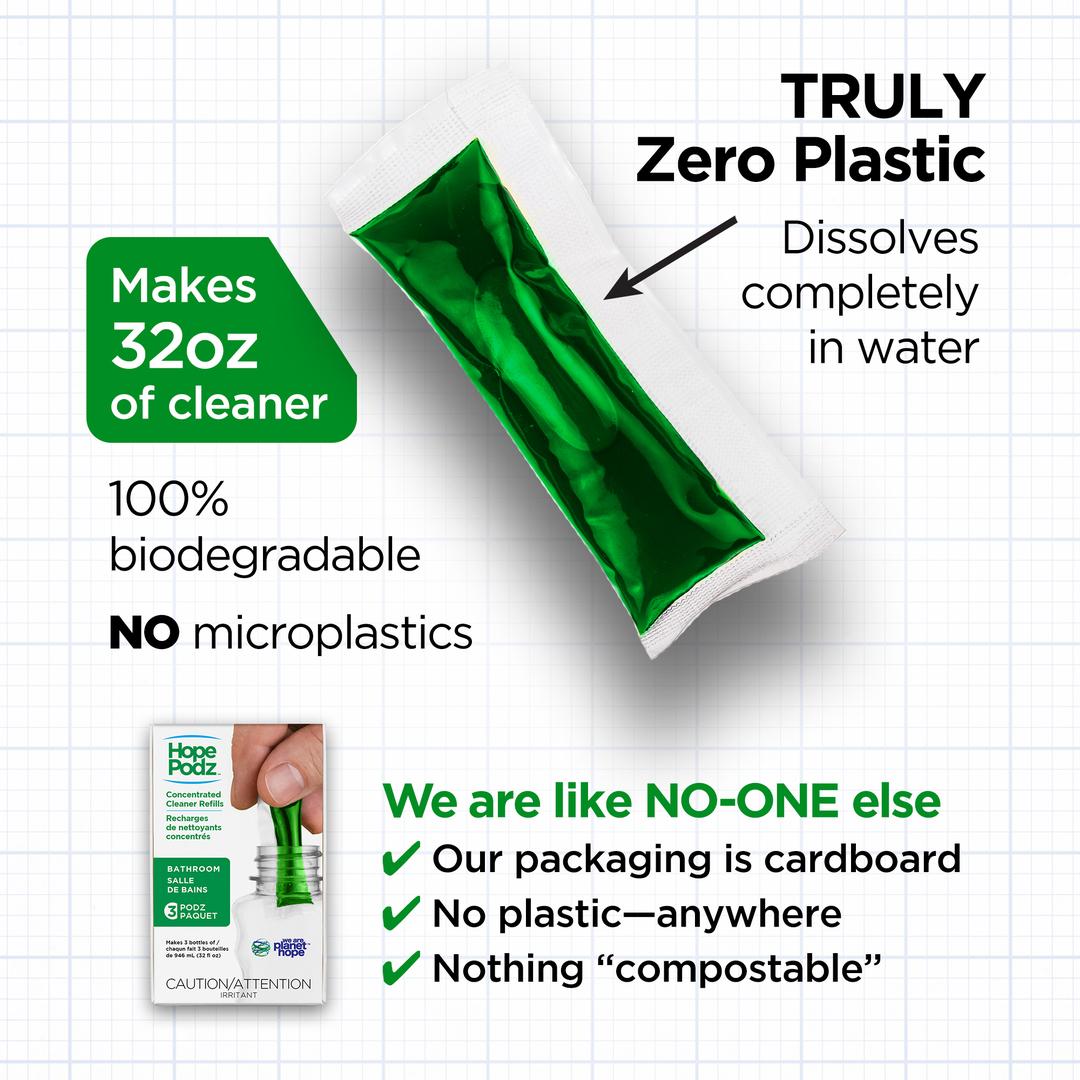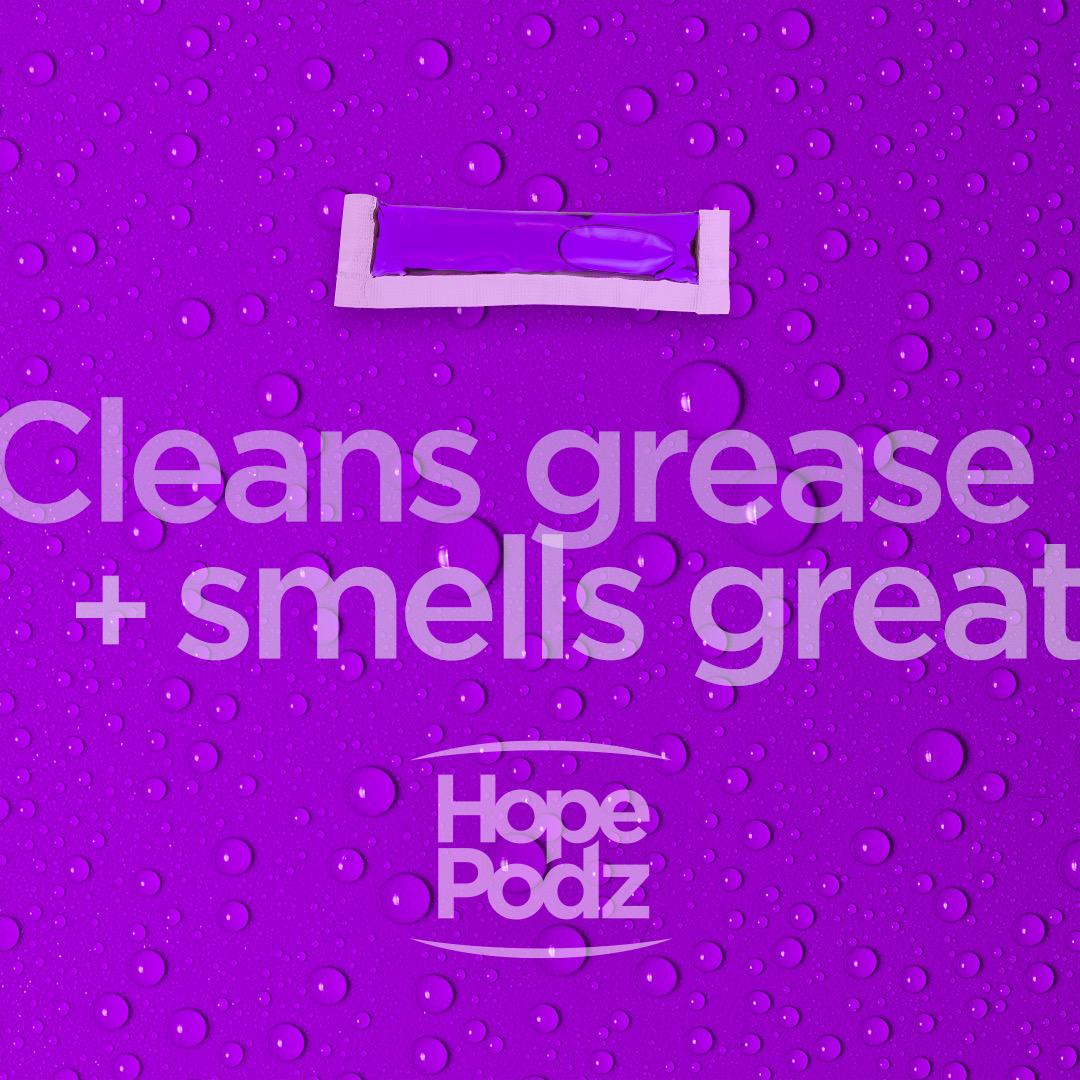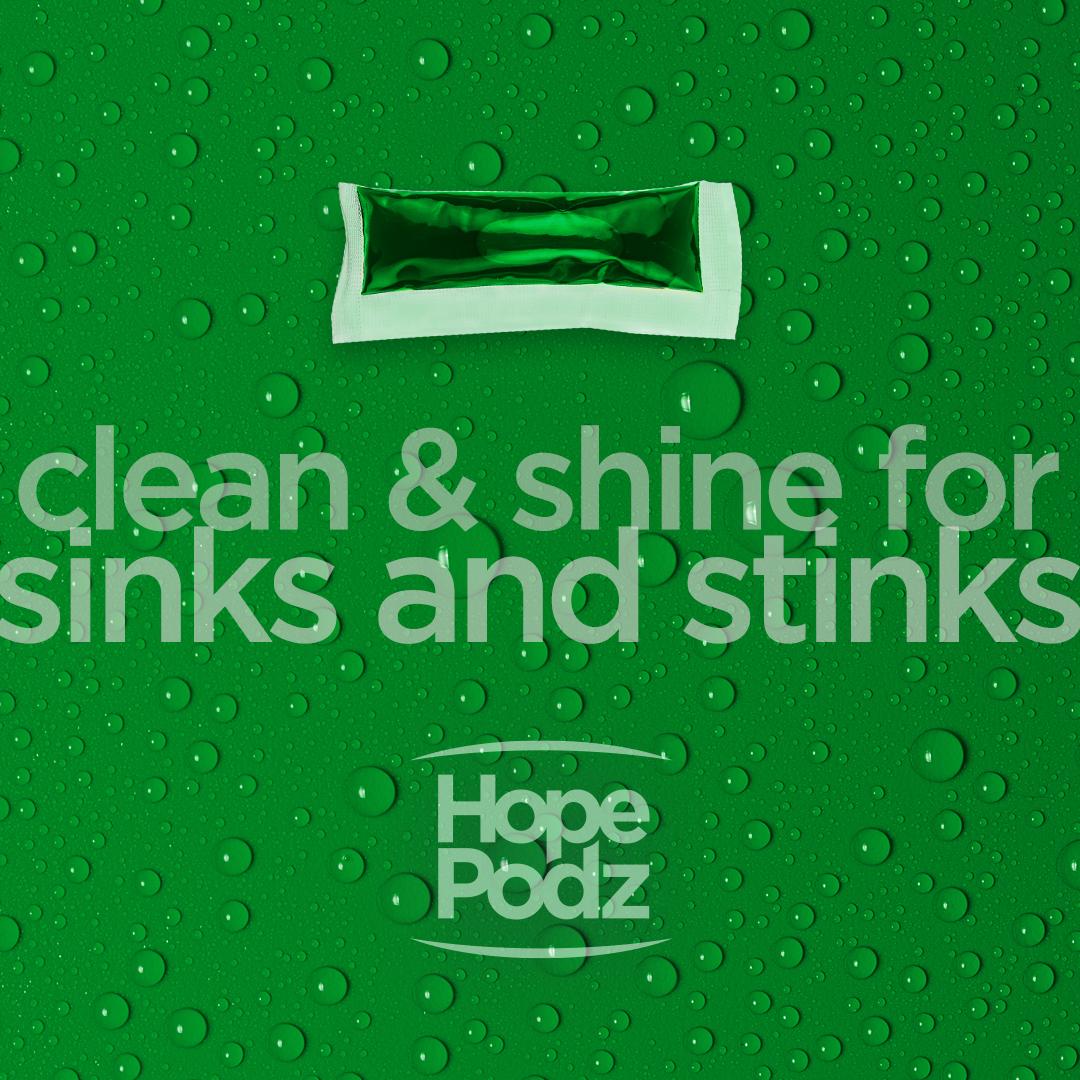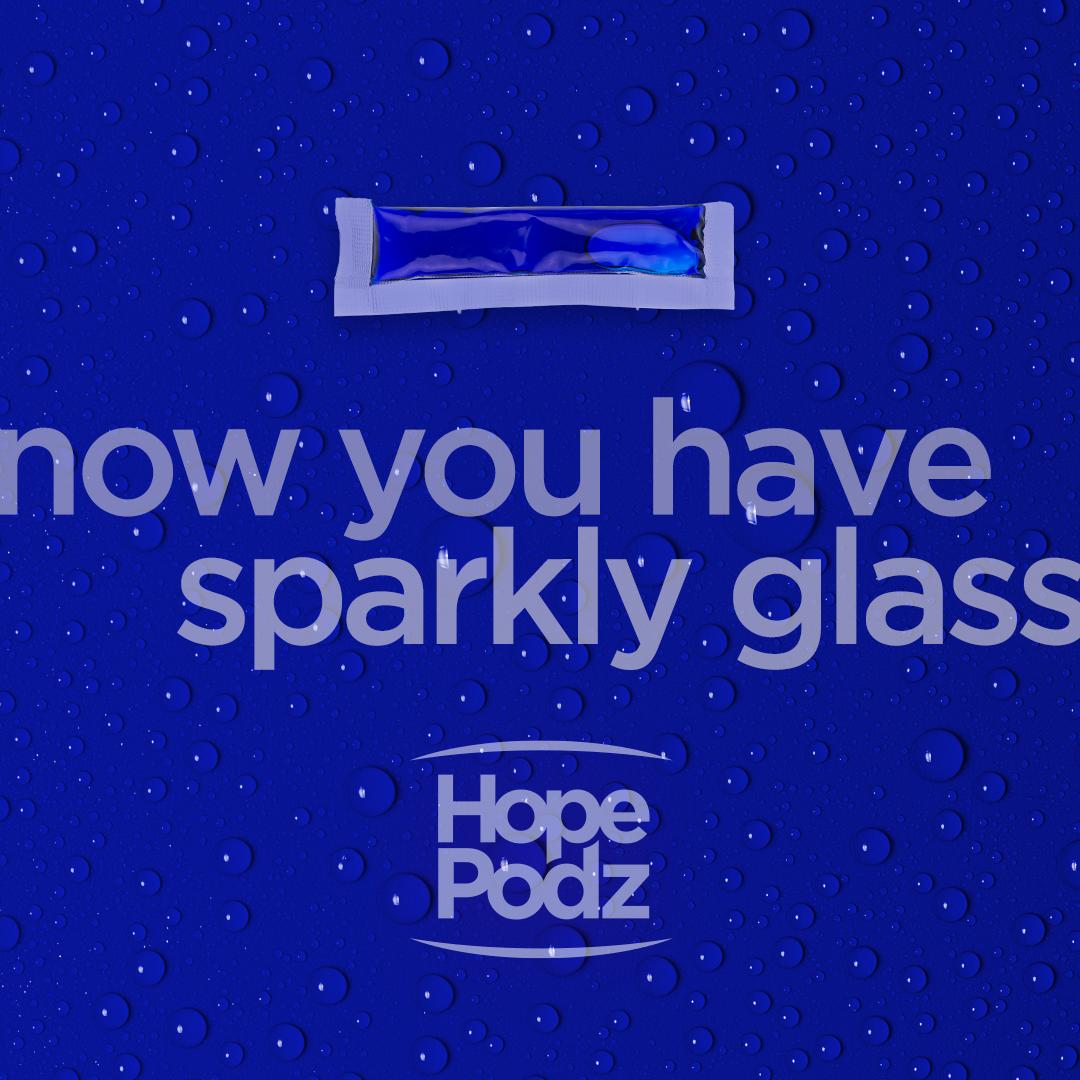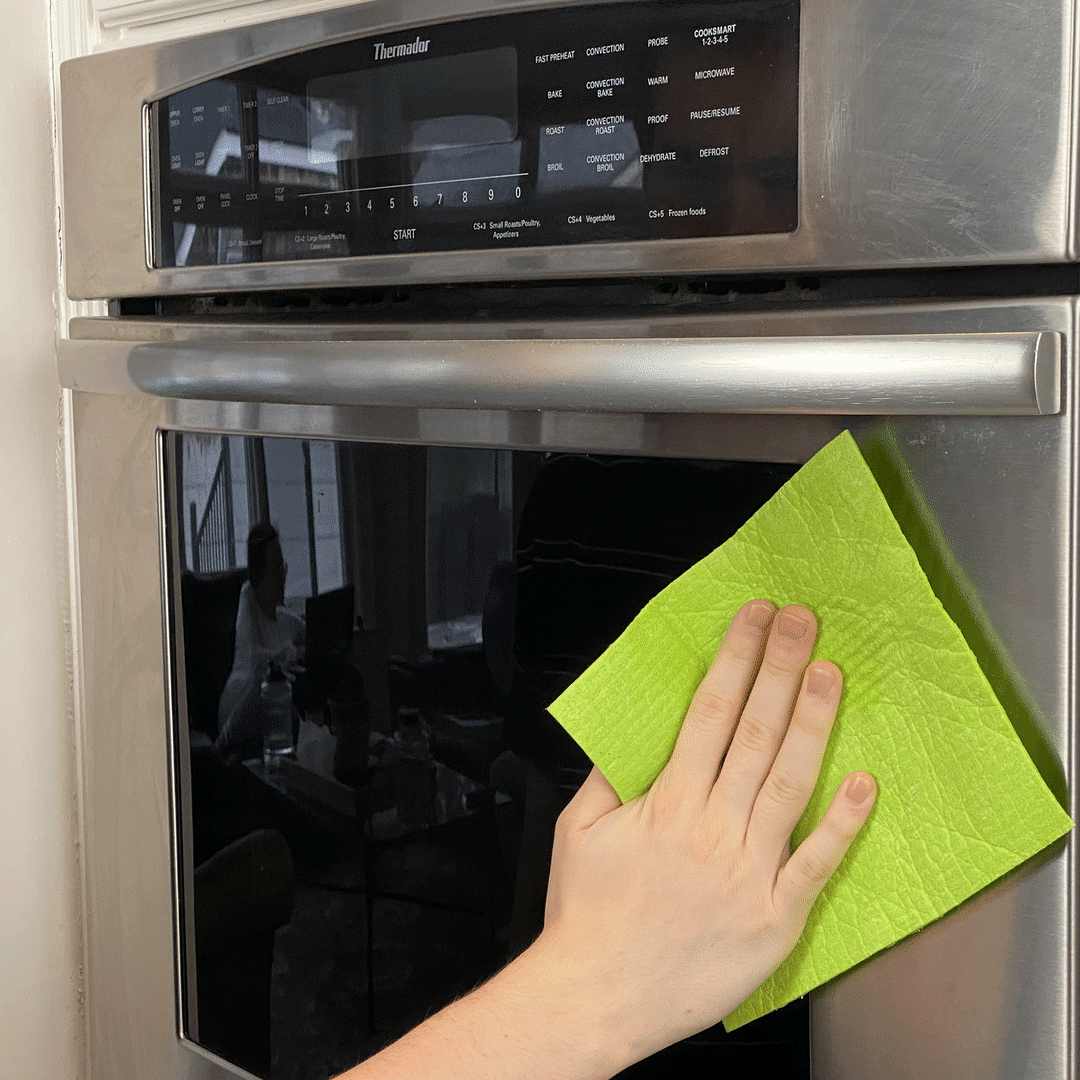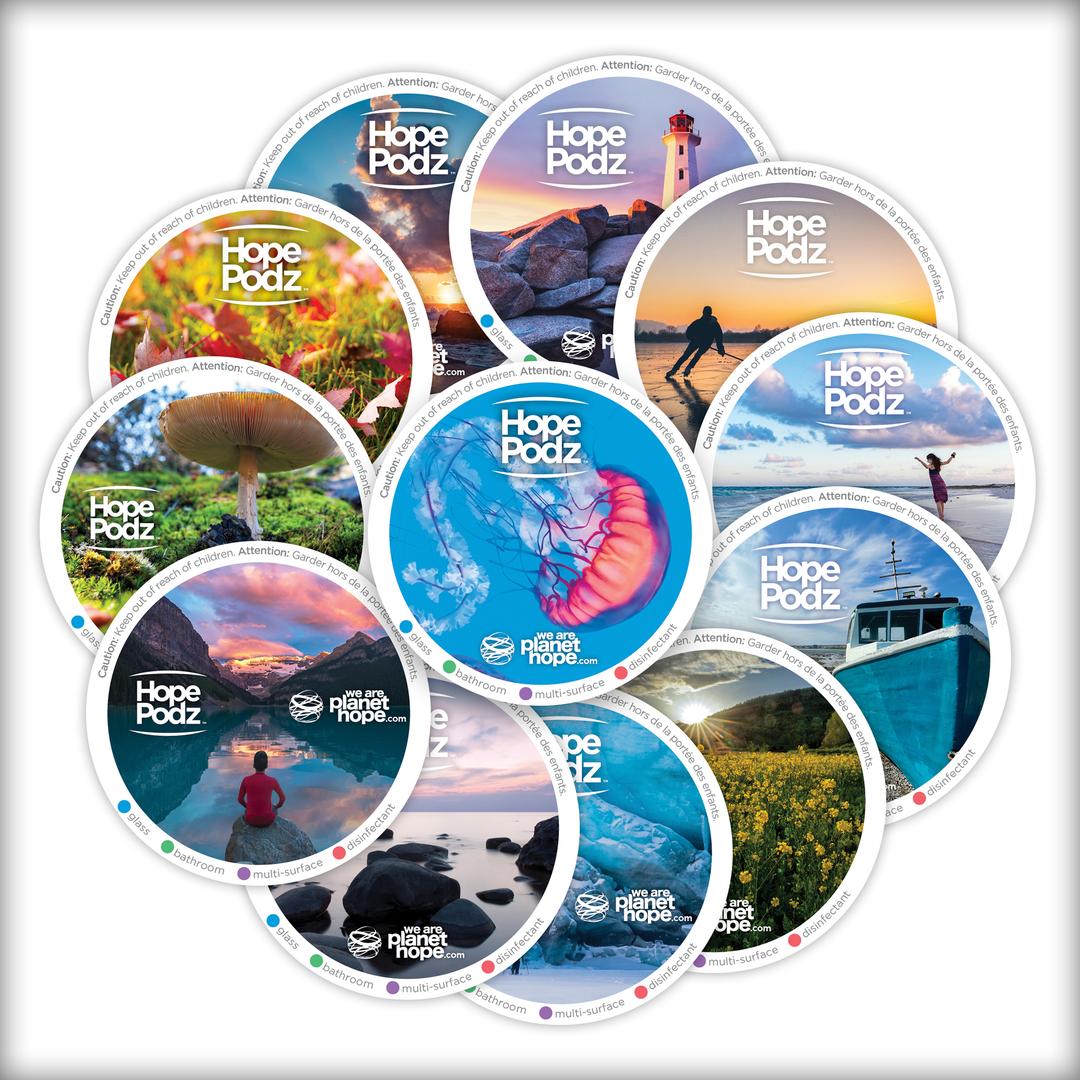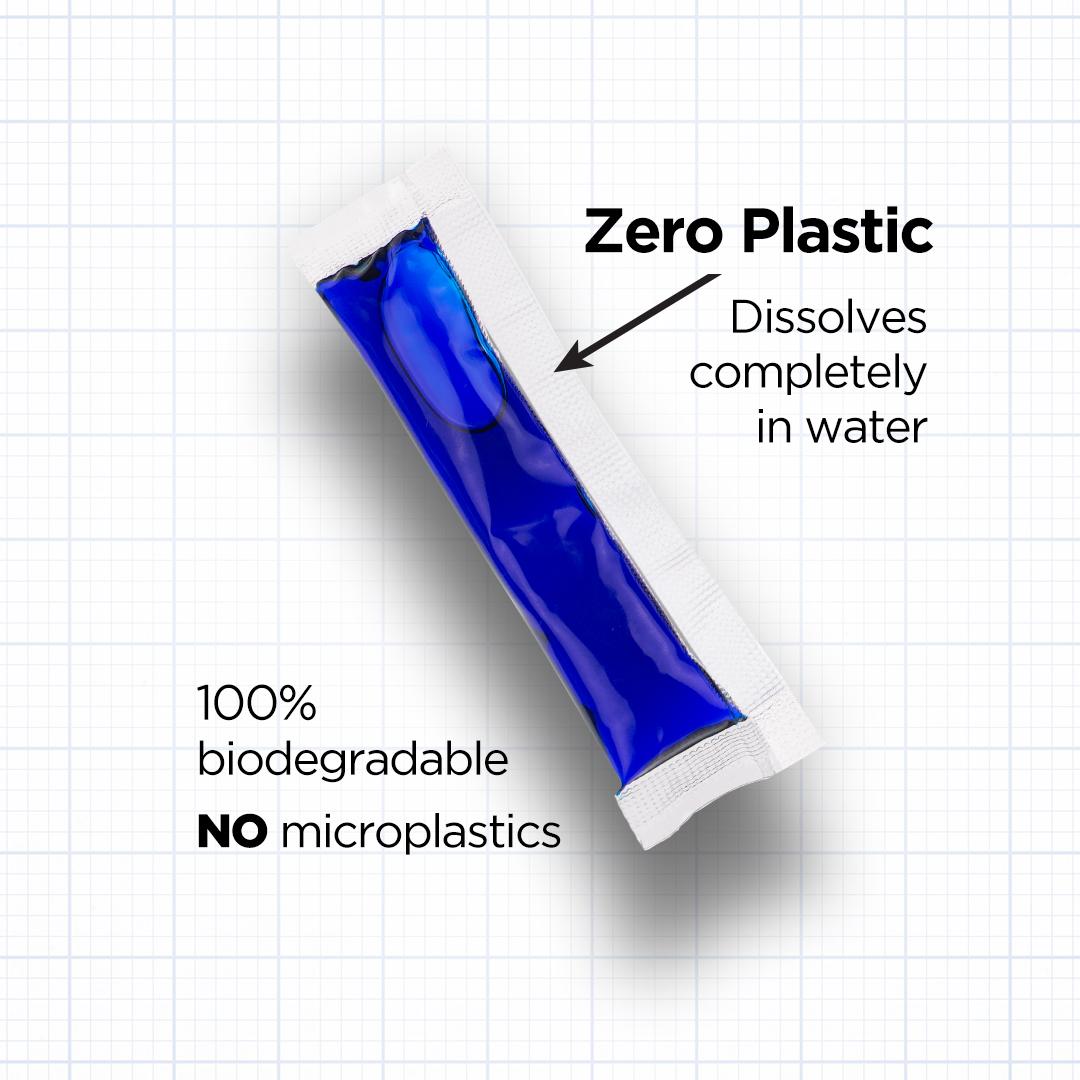 Cleaner
3-Pack
THREE MONTH
SUPPLY
Each 3-Pack refills a 750mL - 1L spray bottle 3X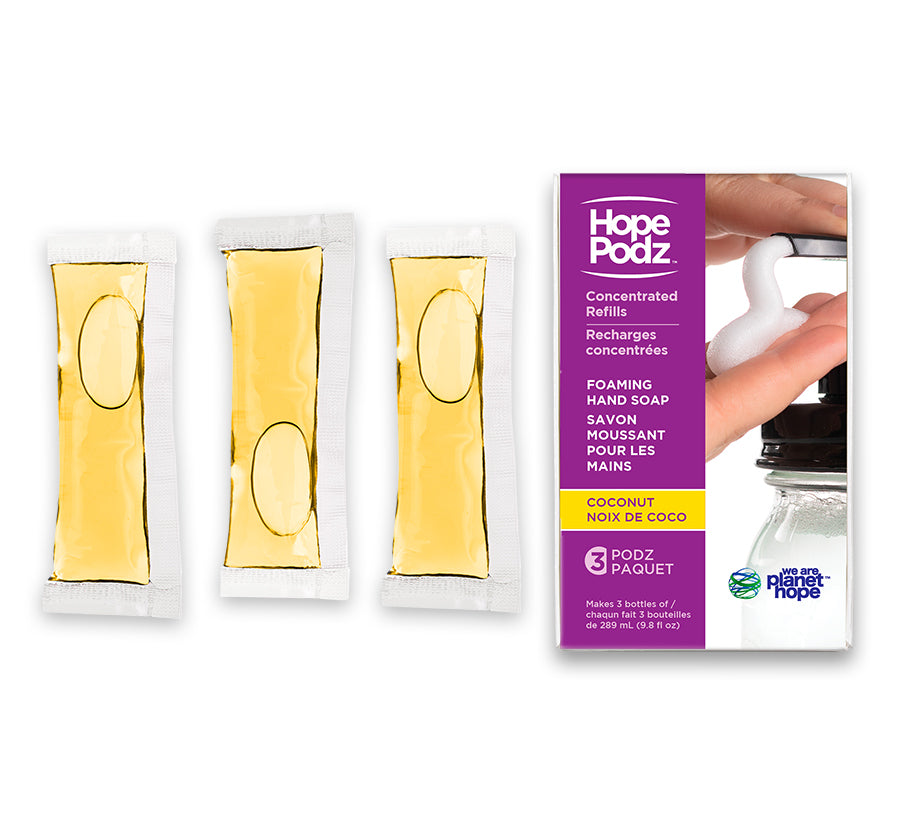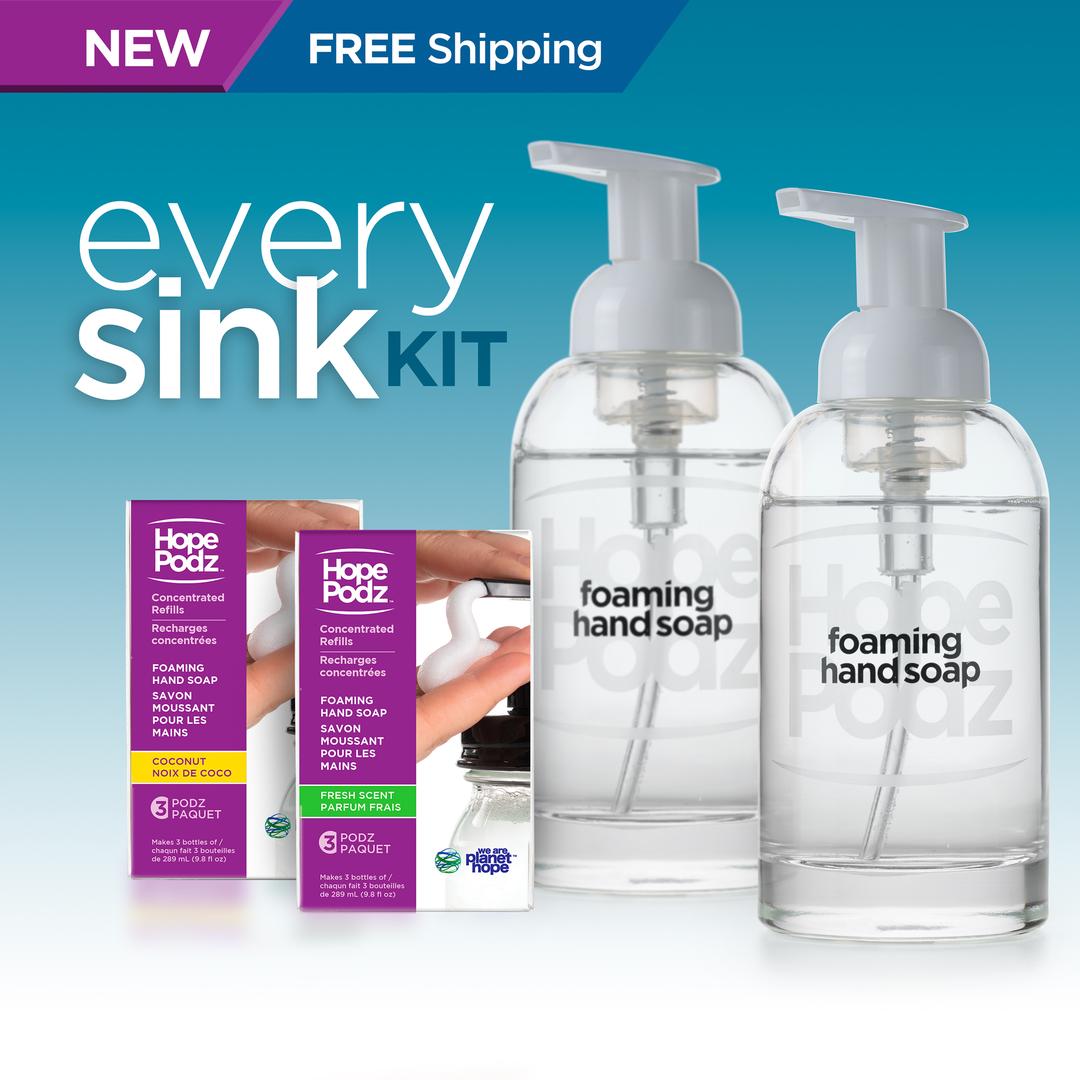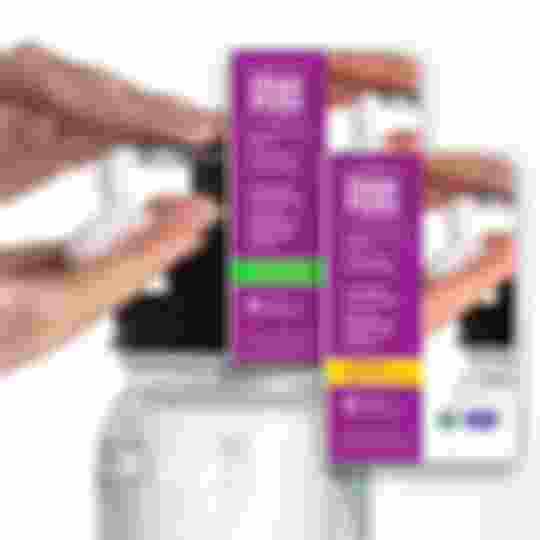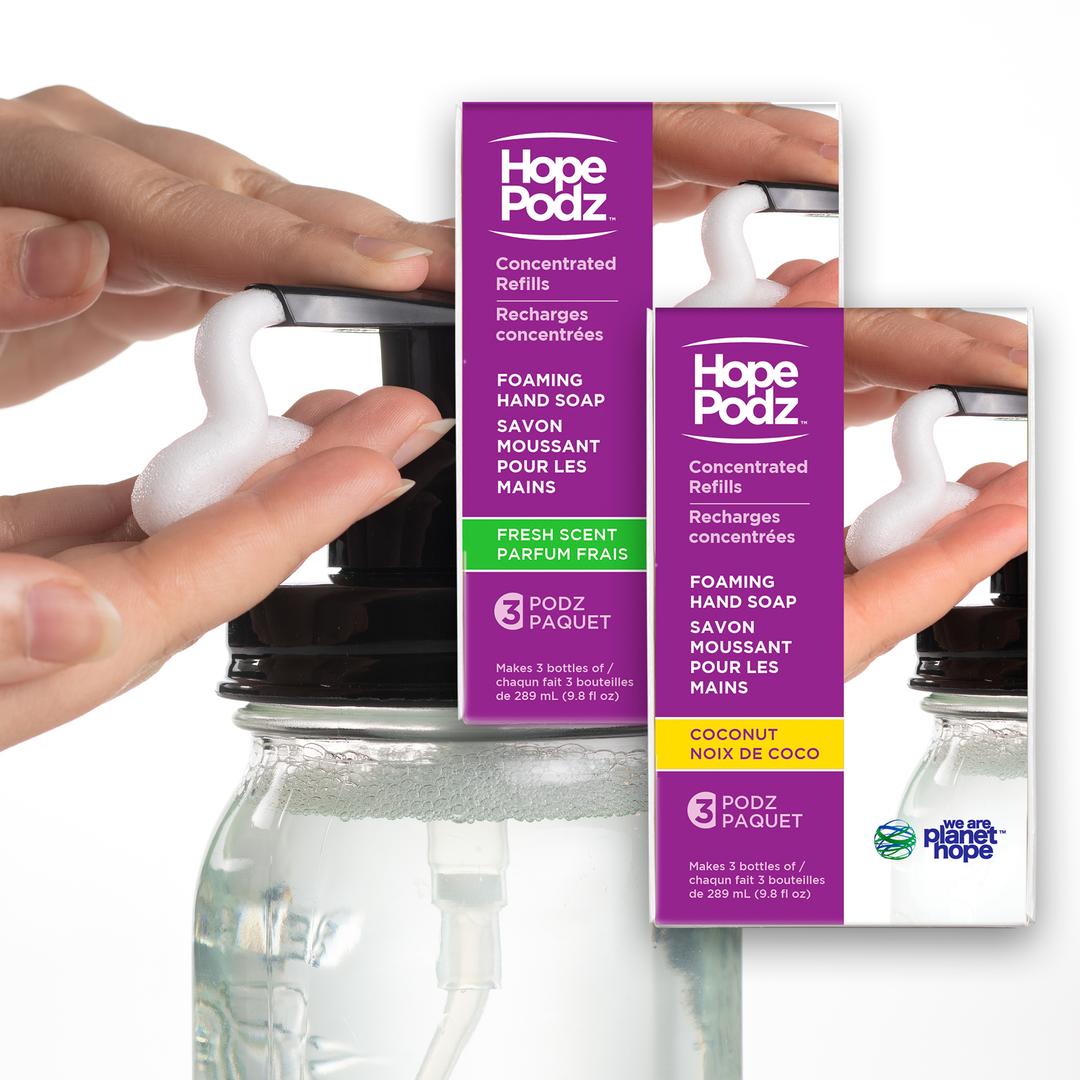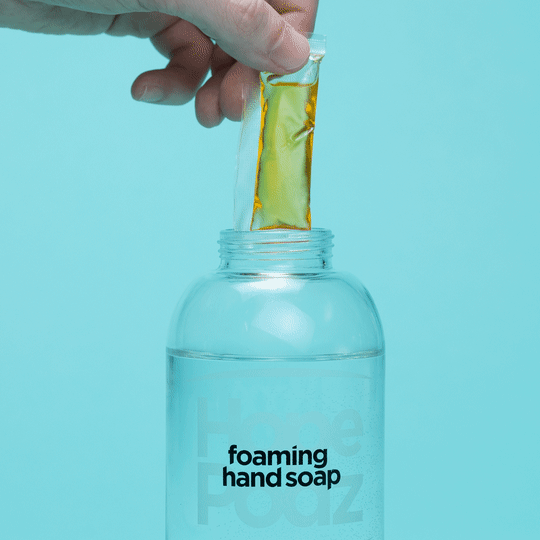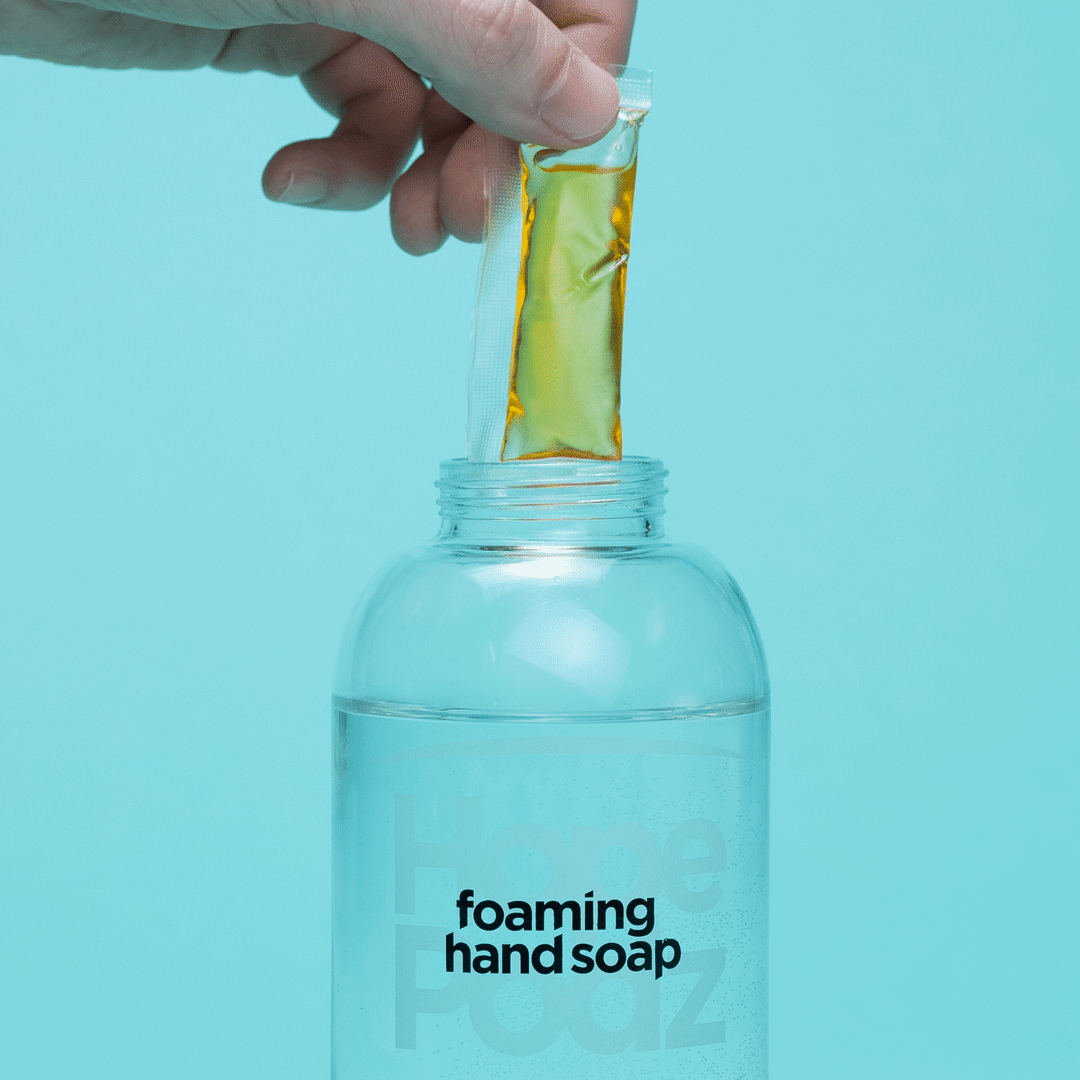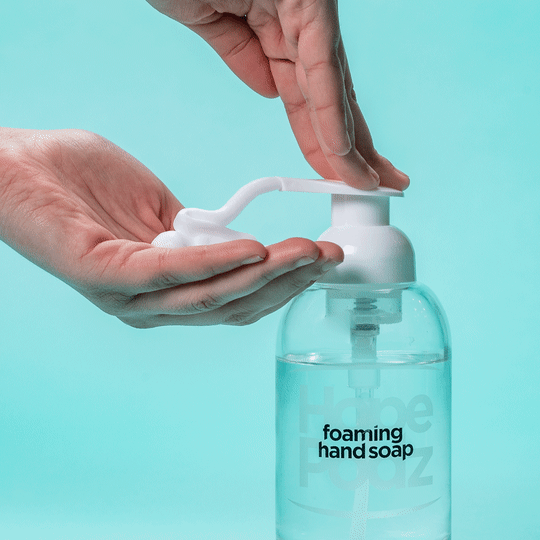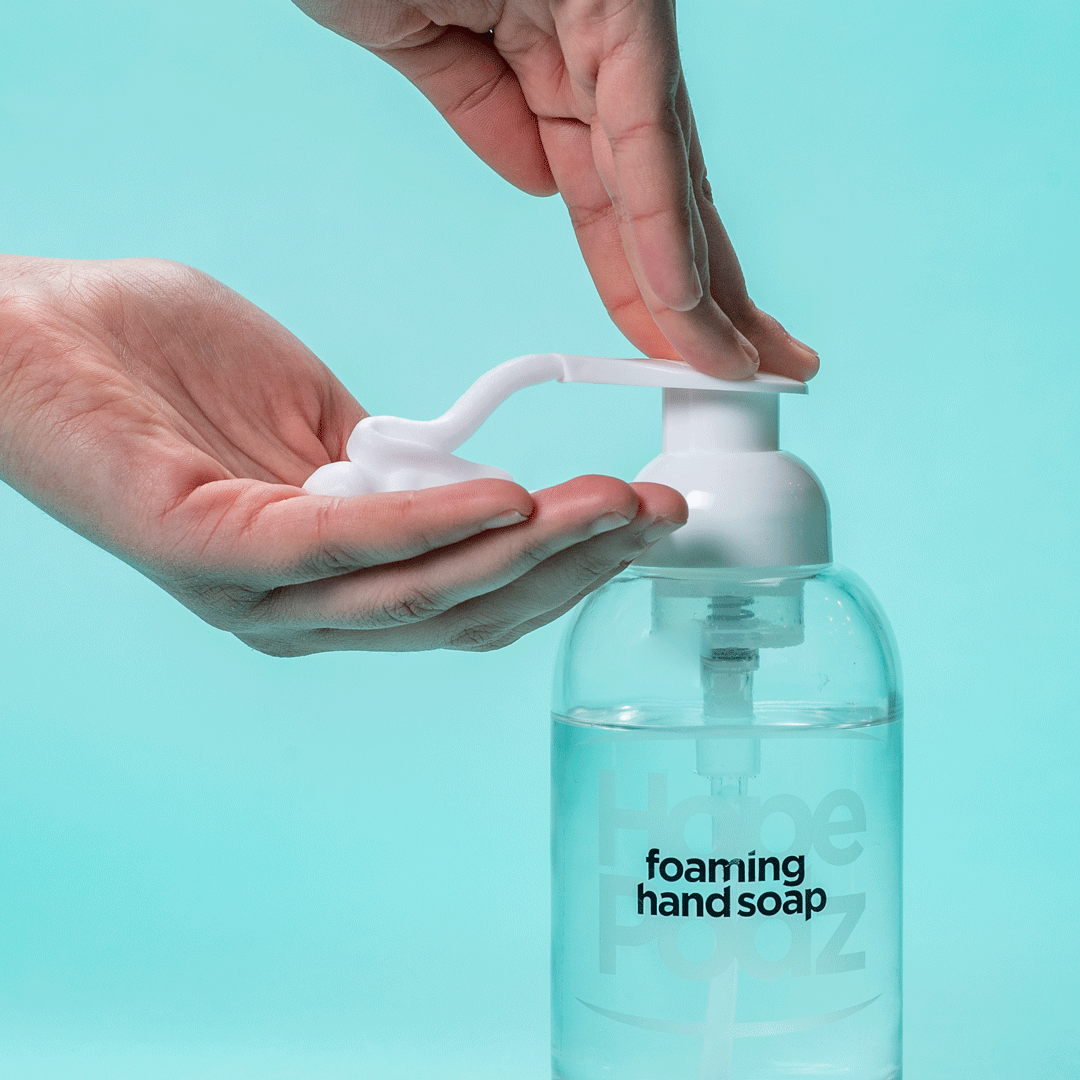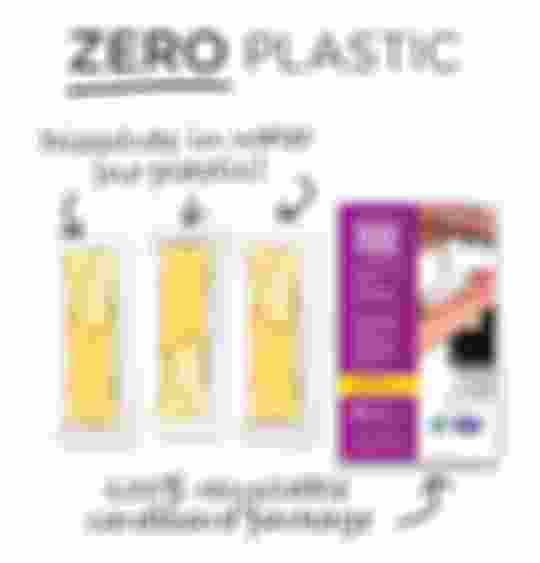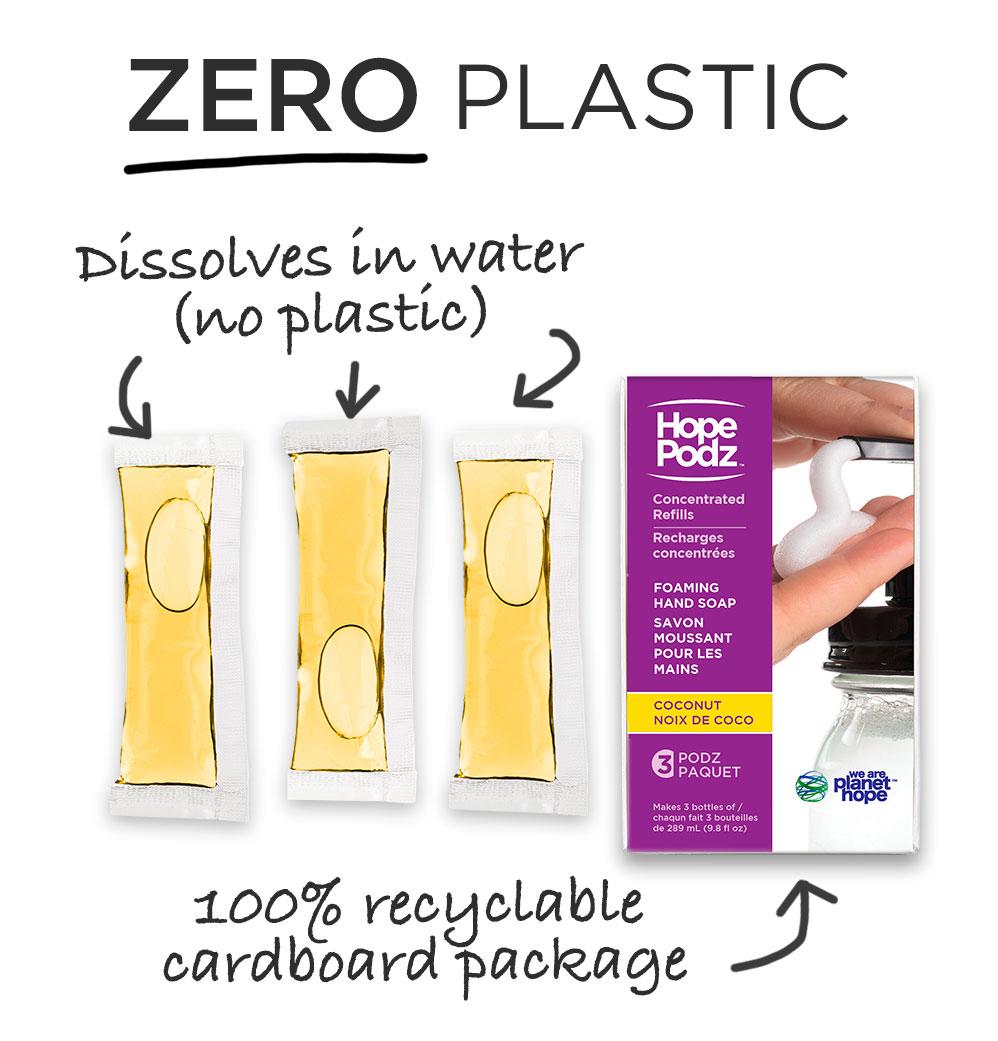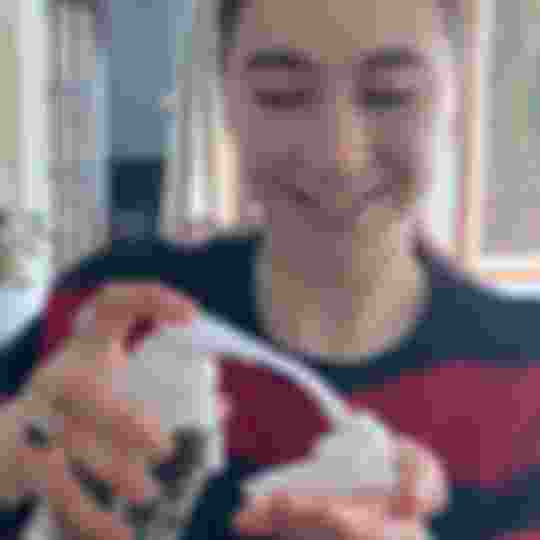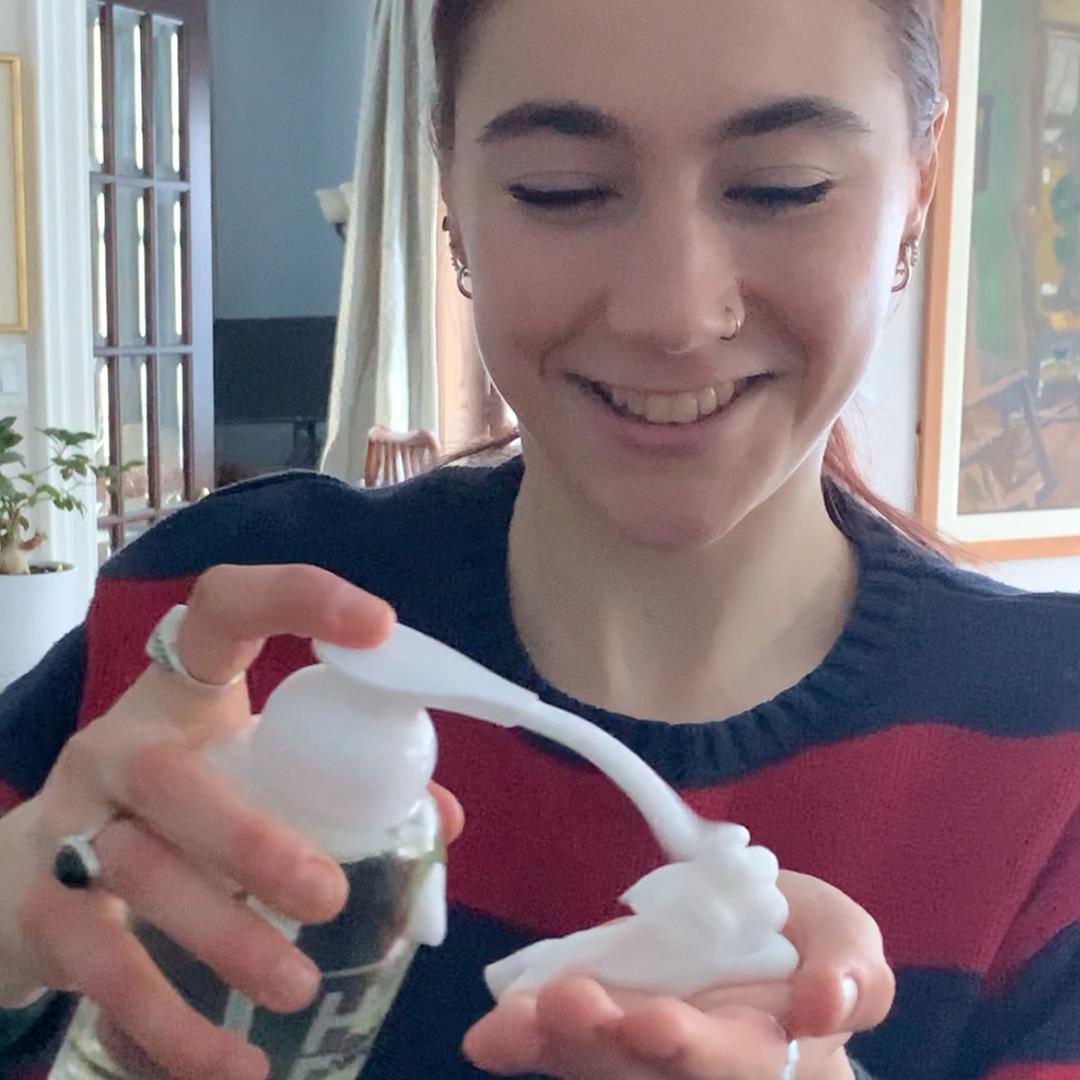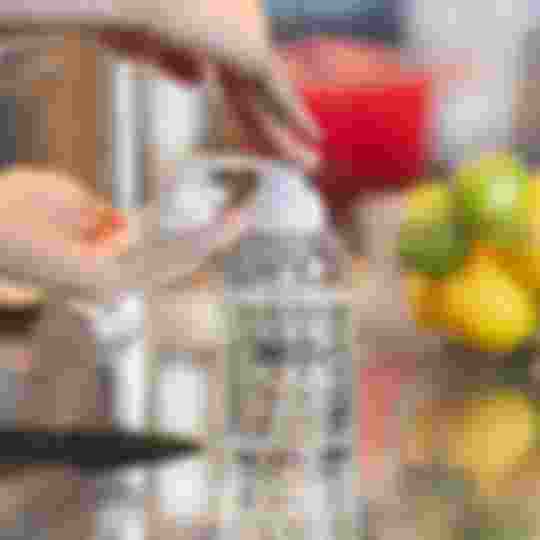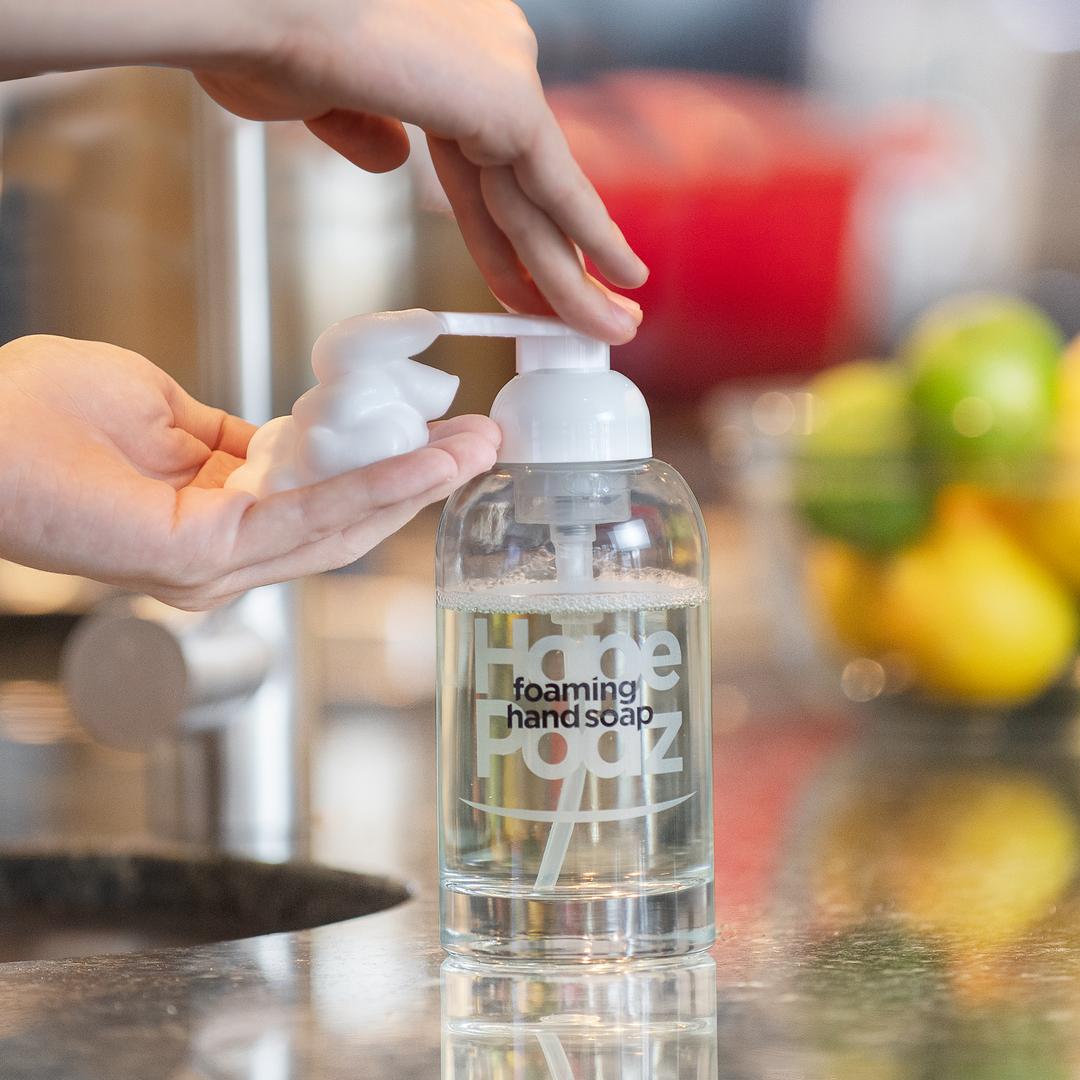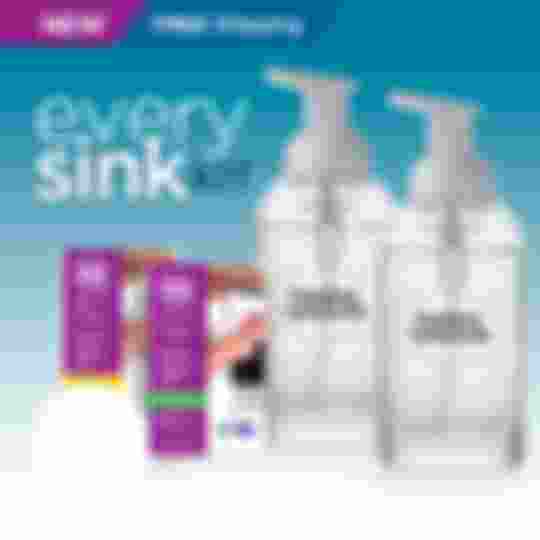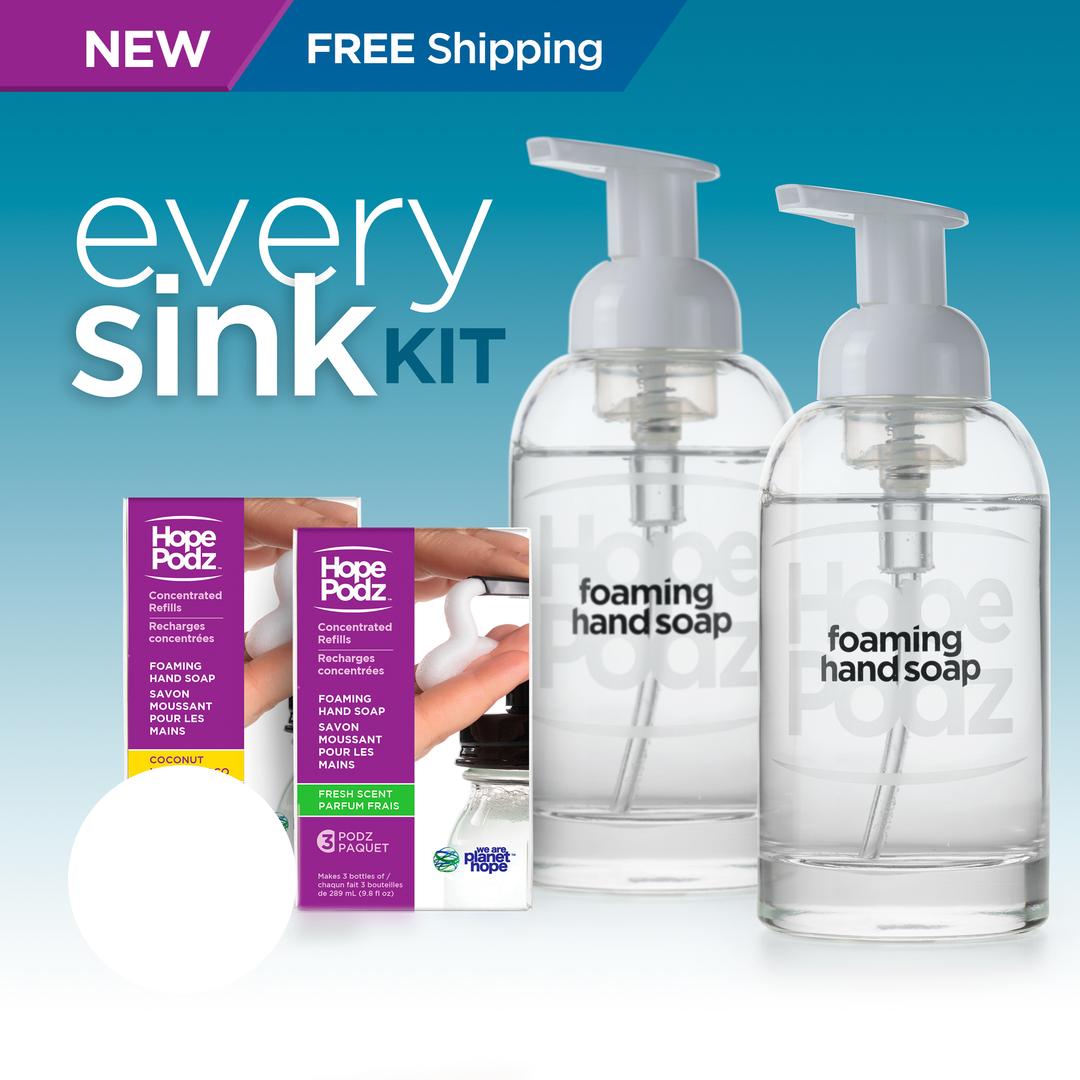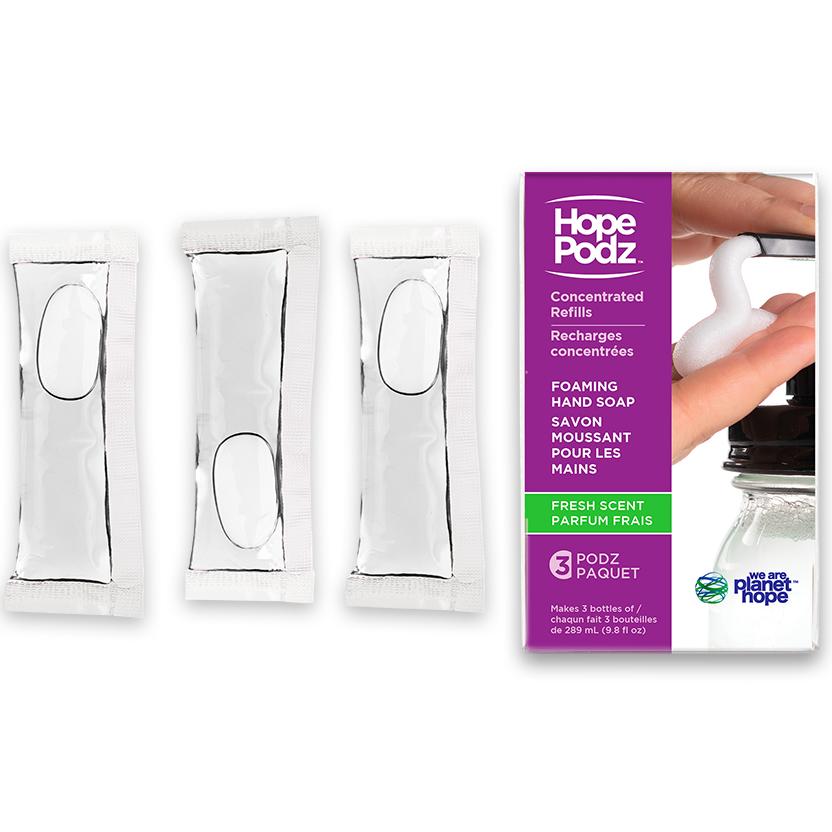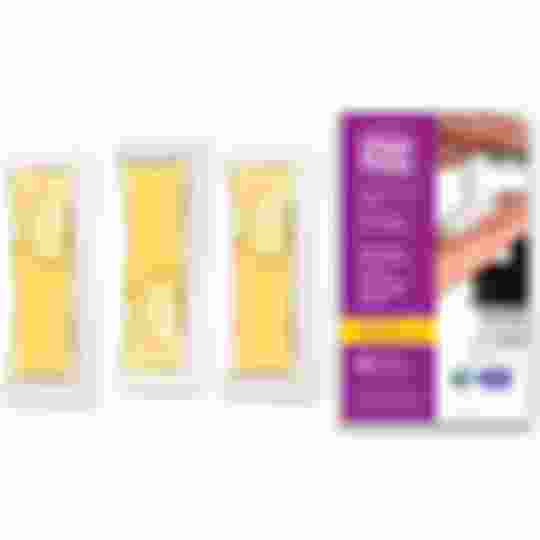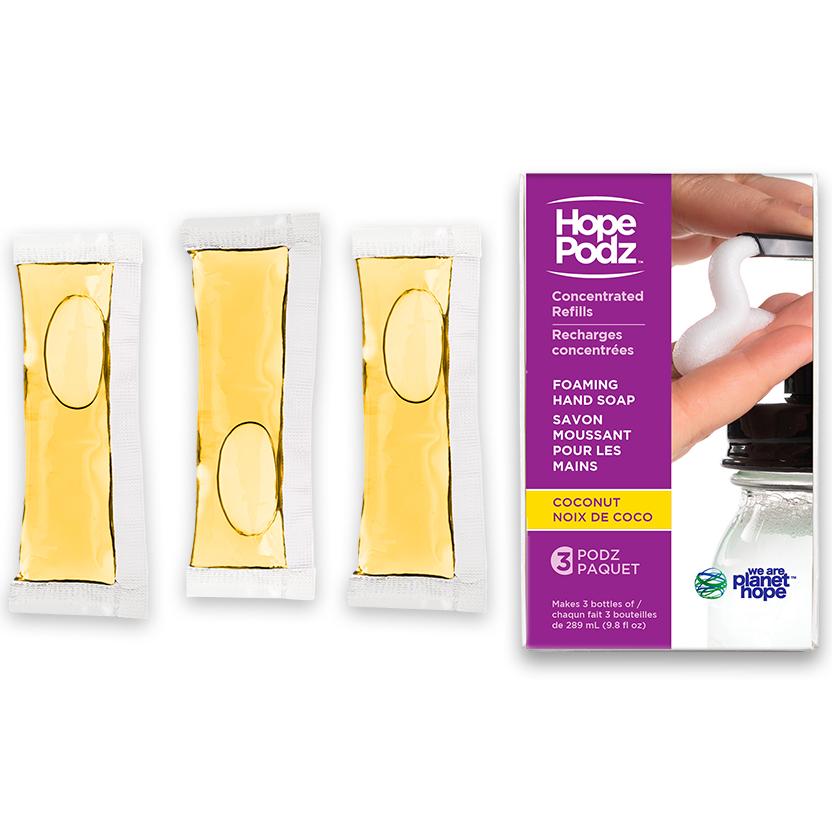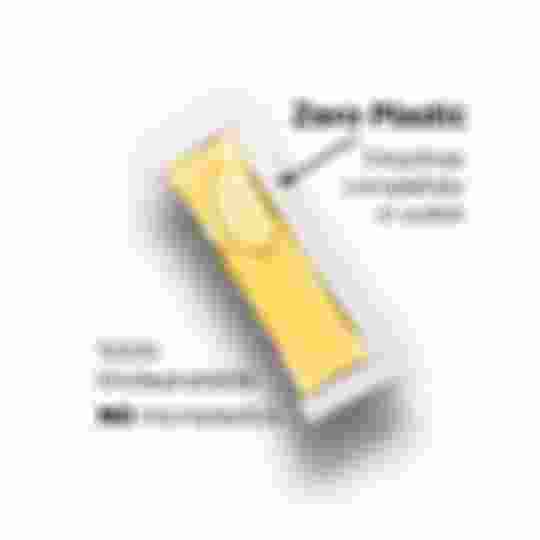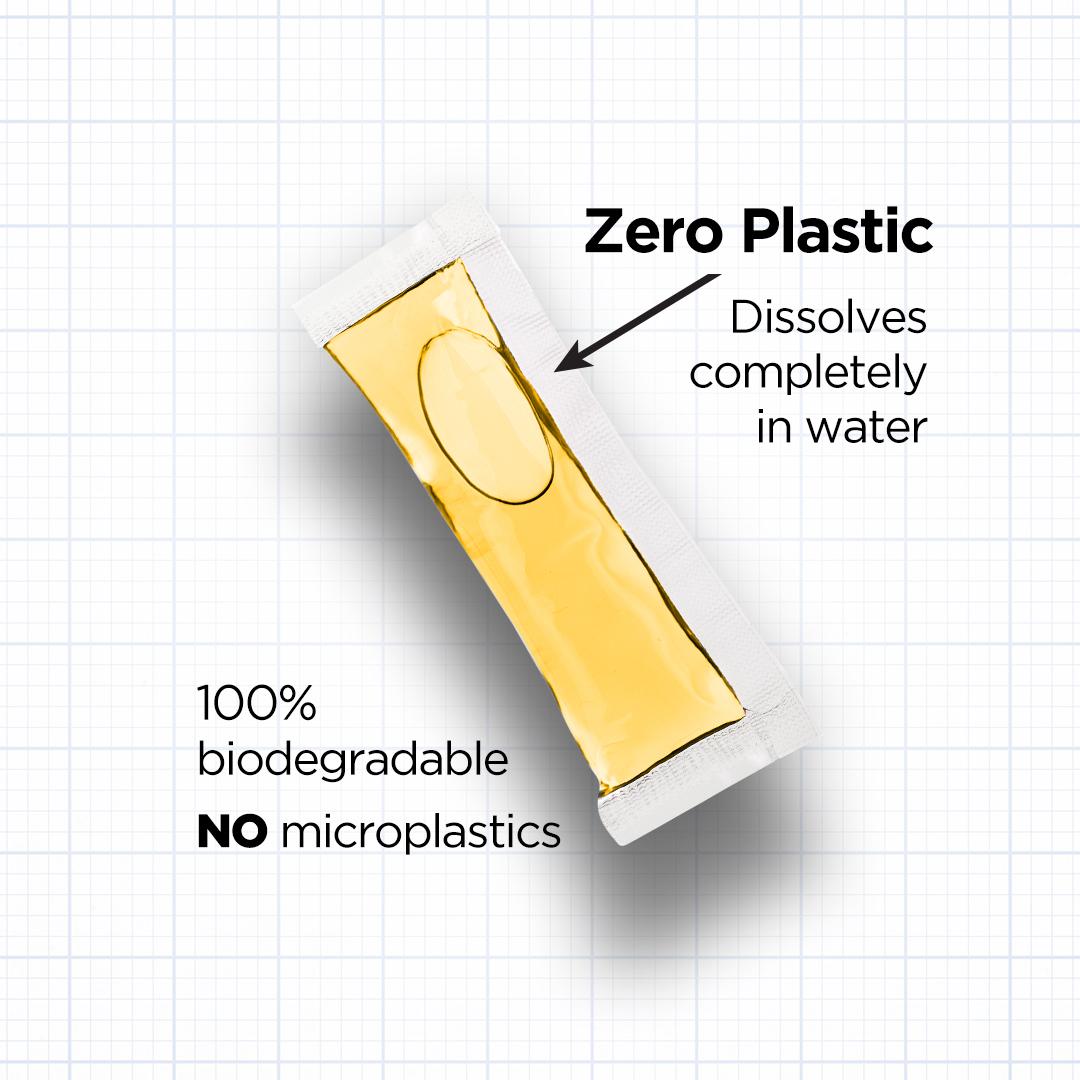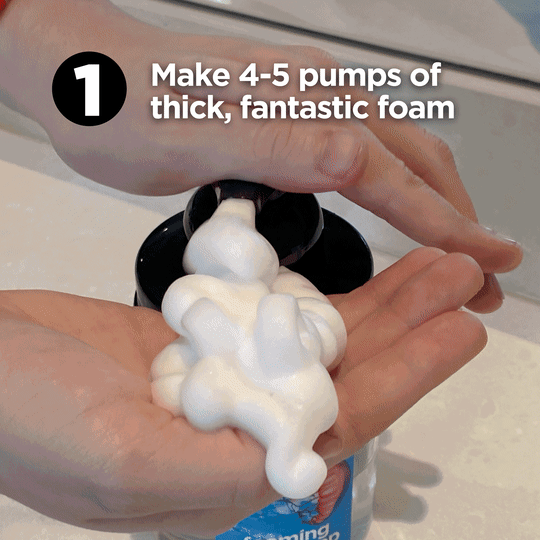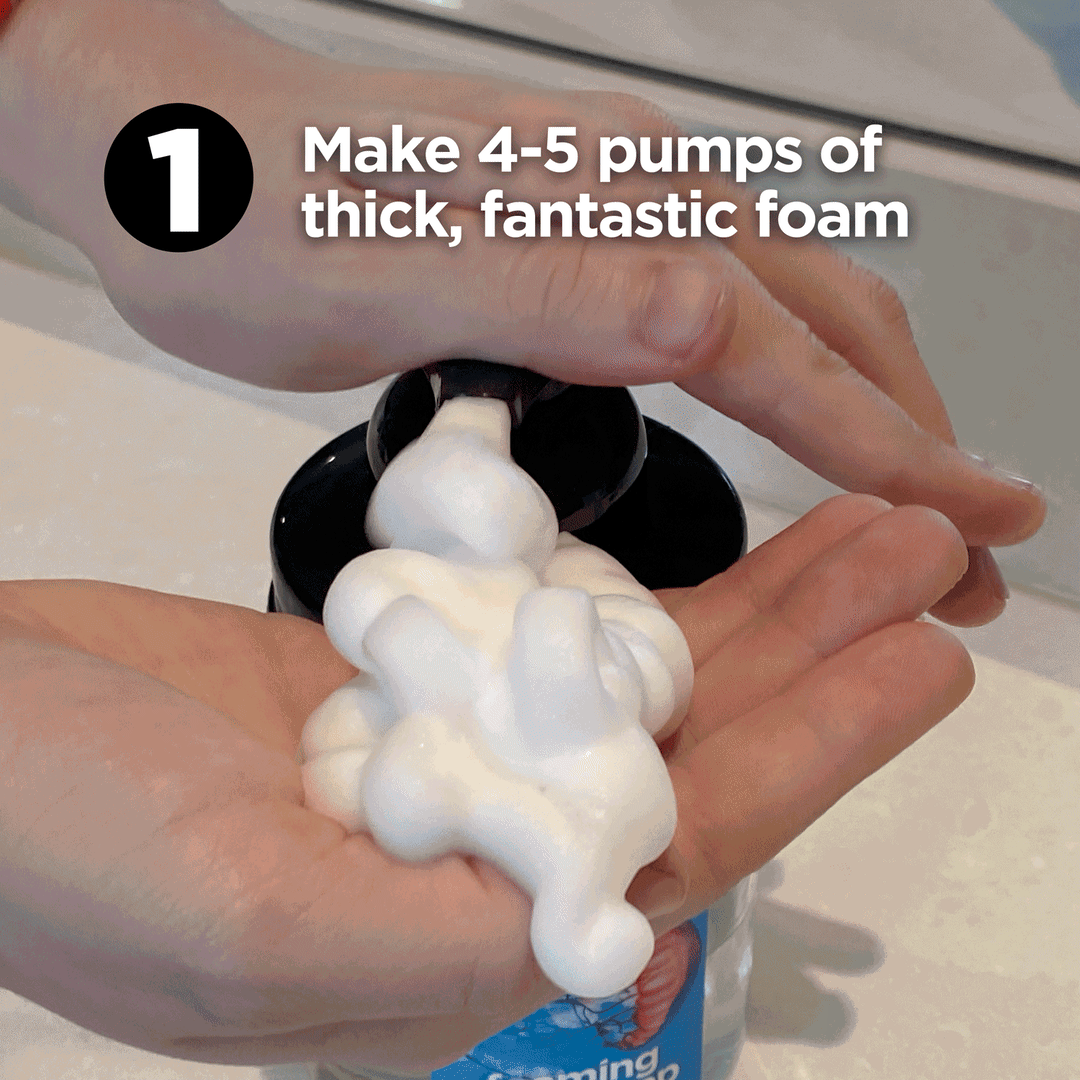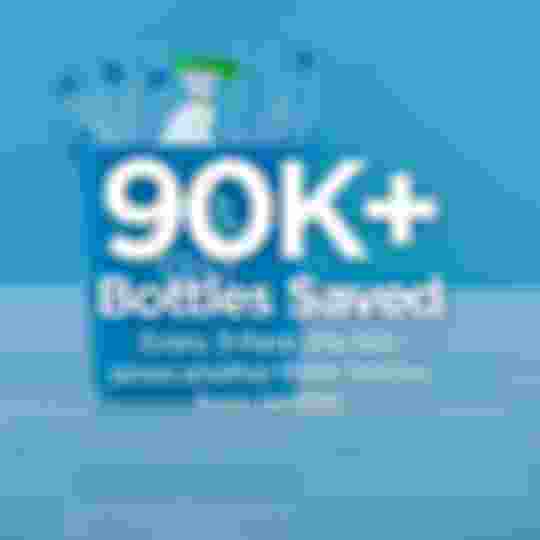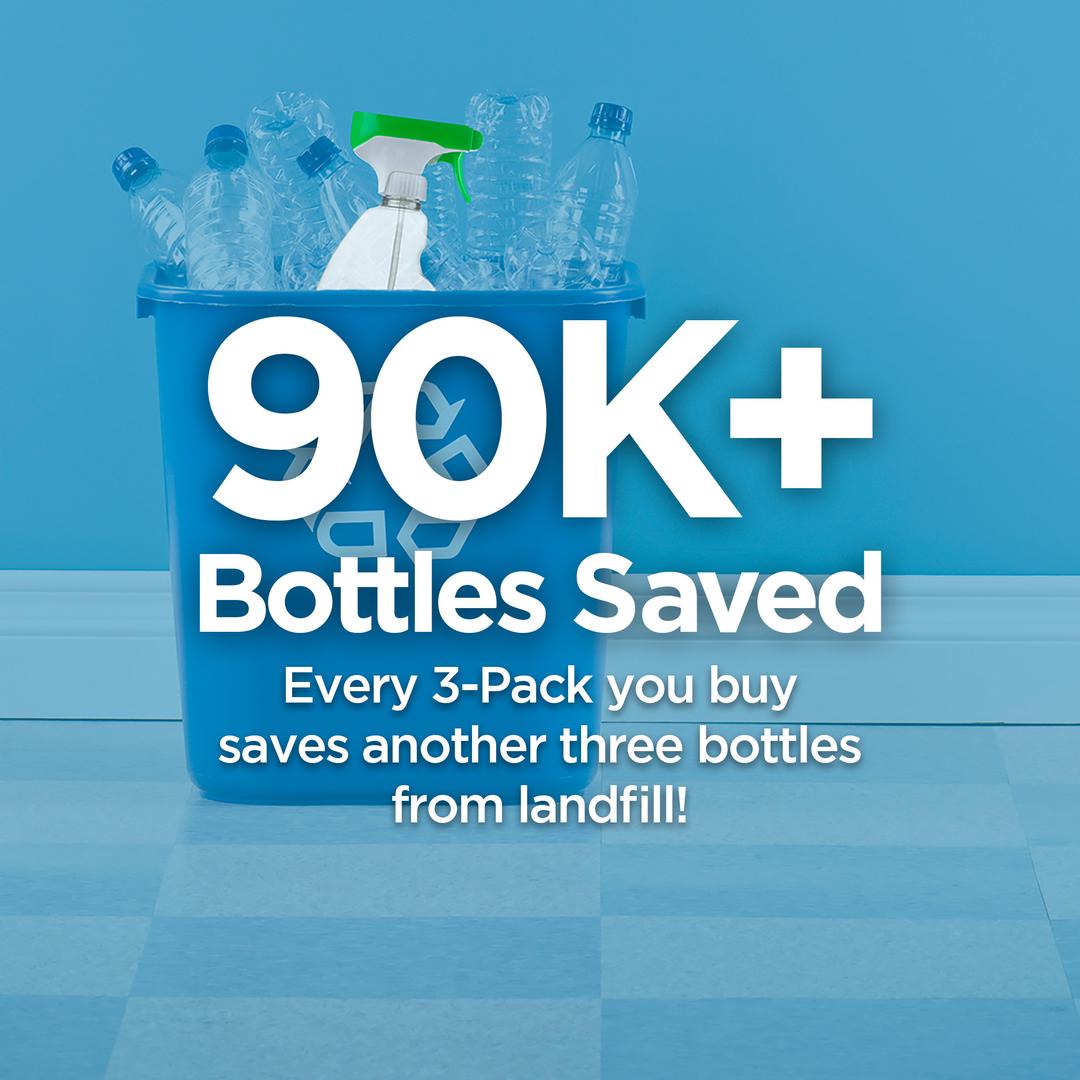 Hand Soap
3-Pack
THREE MONTH
SUPPLY
Each 3-Pack refills a 290mL pump bottle 3X with eco-friendly, foaming hand soap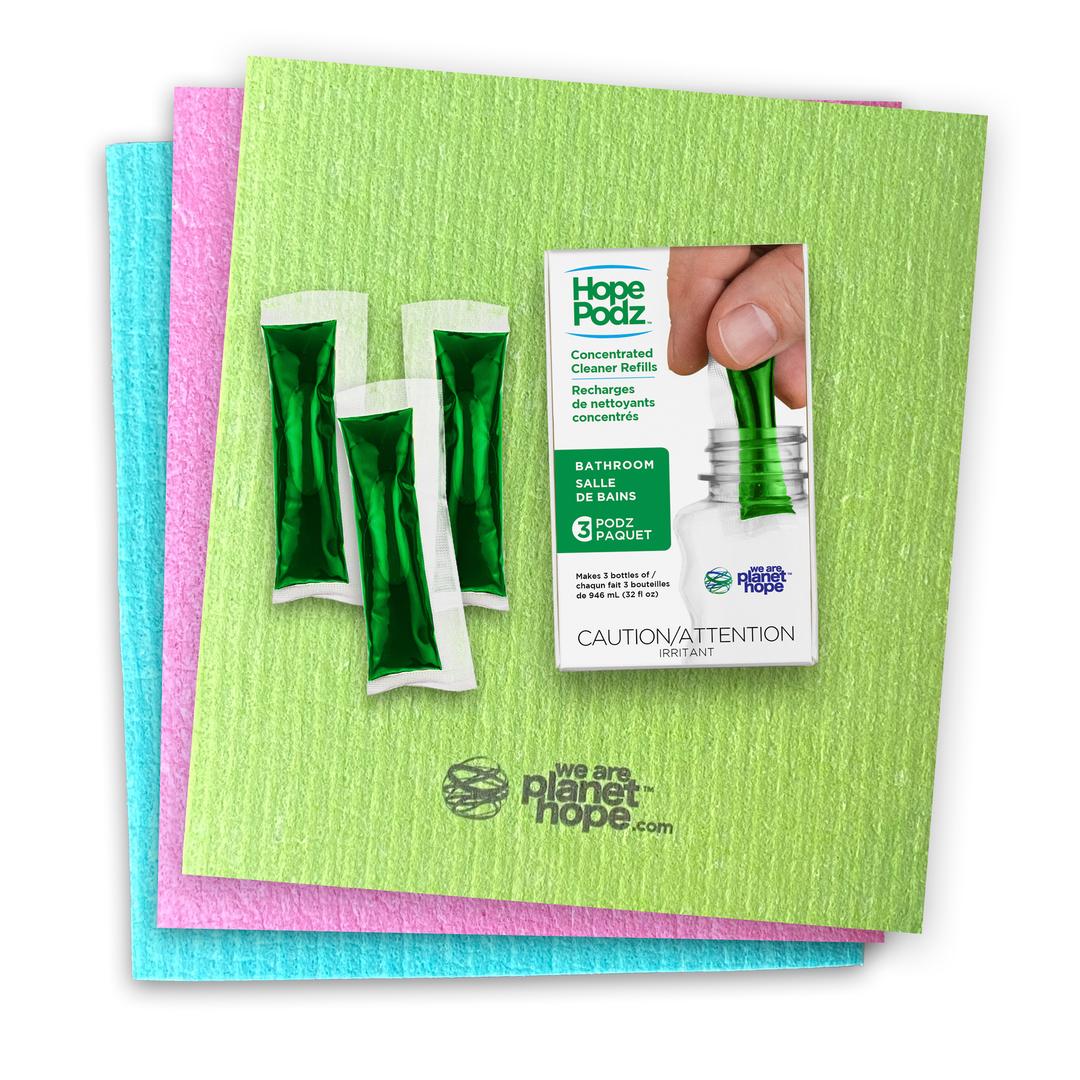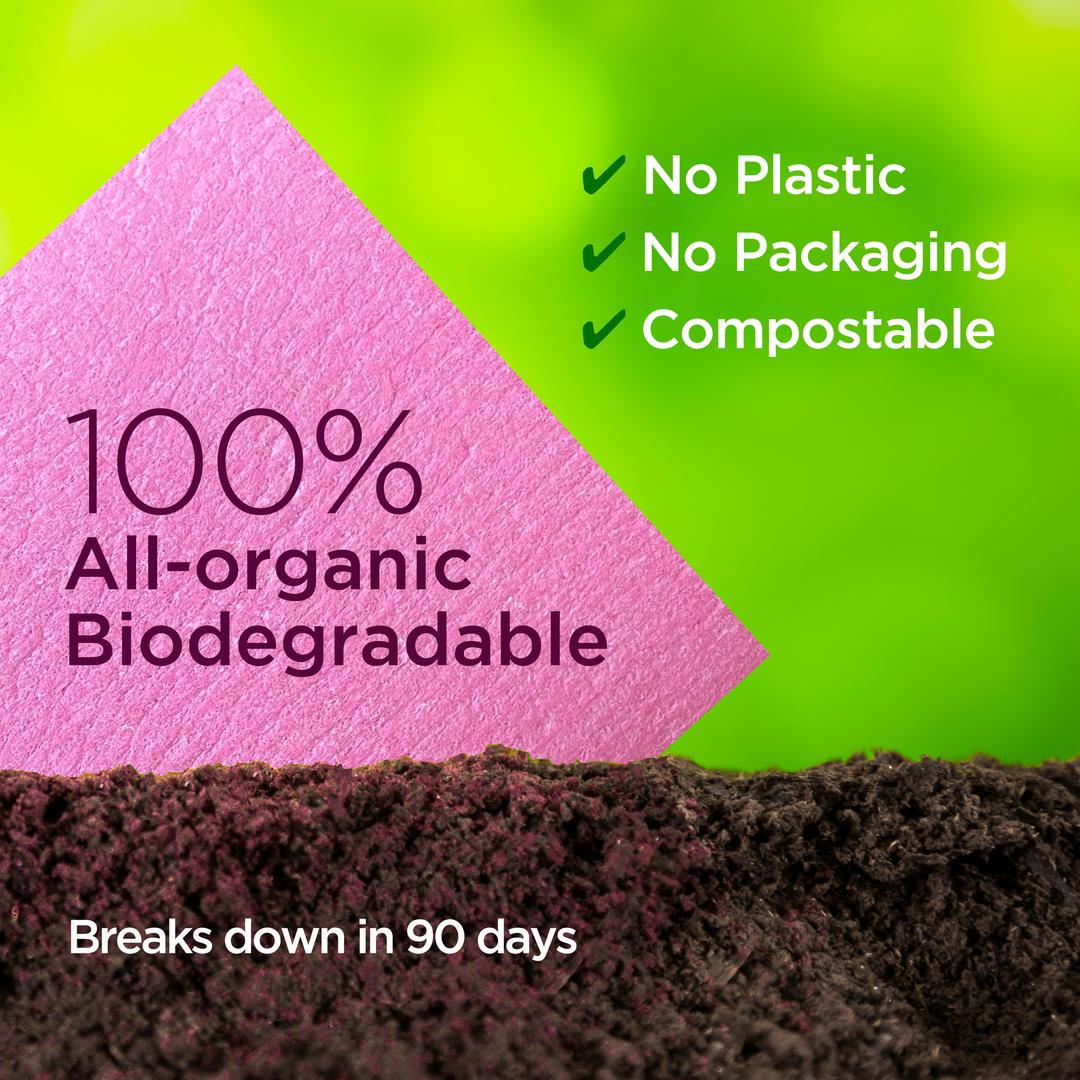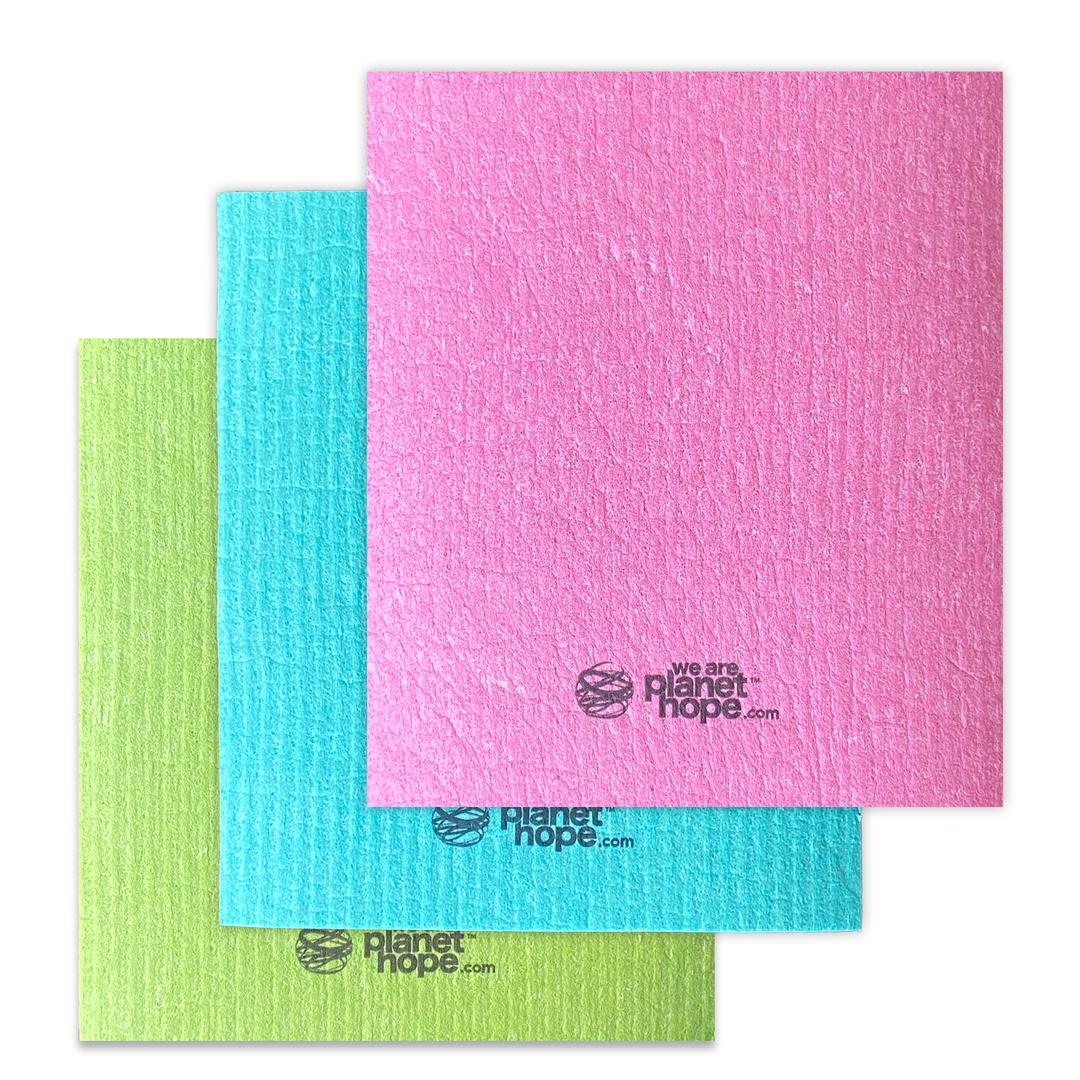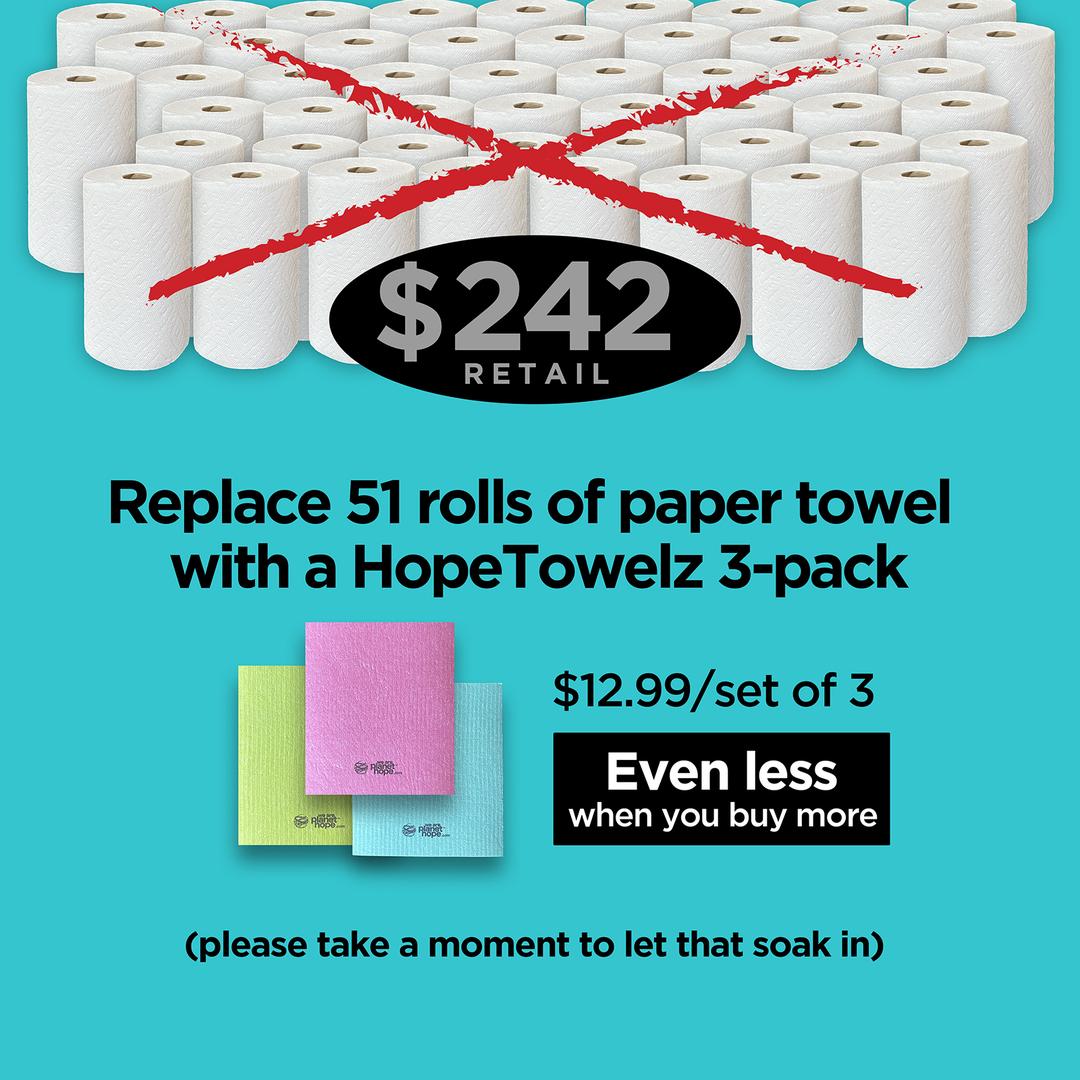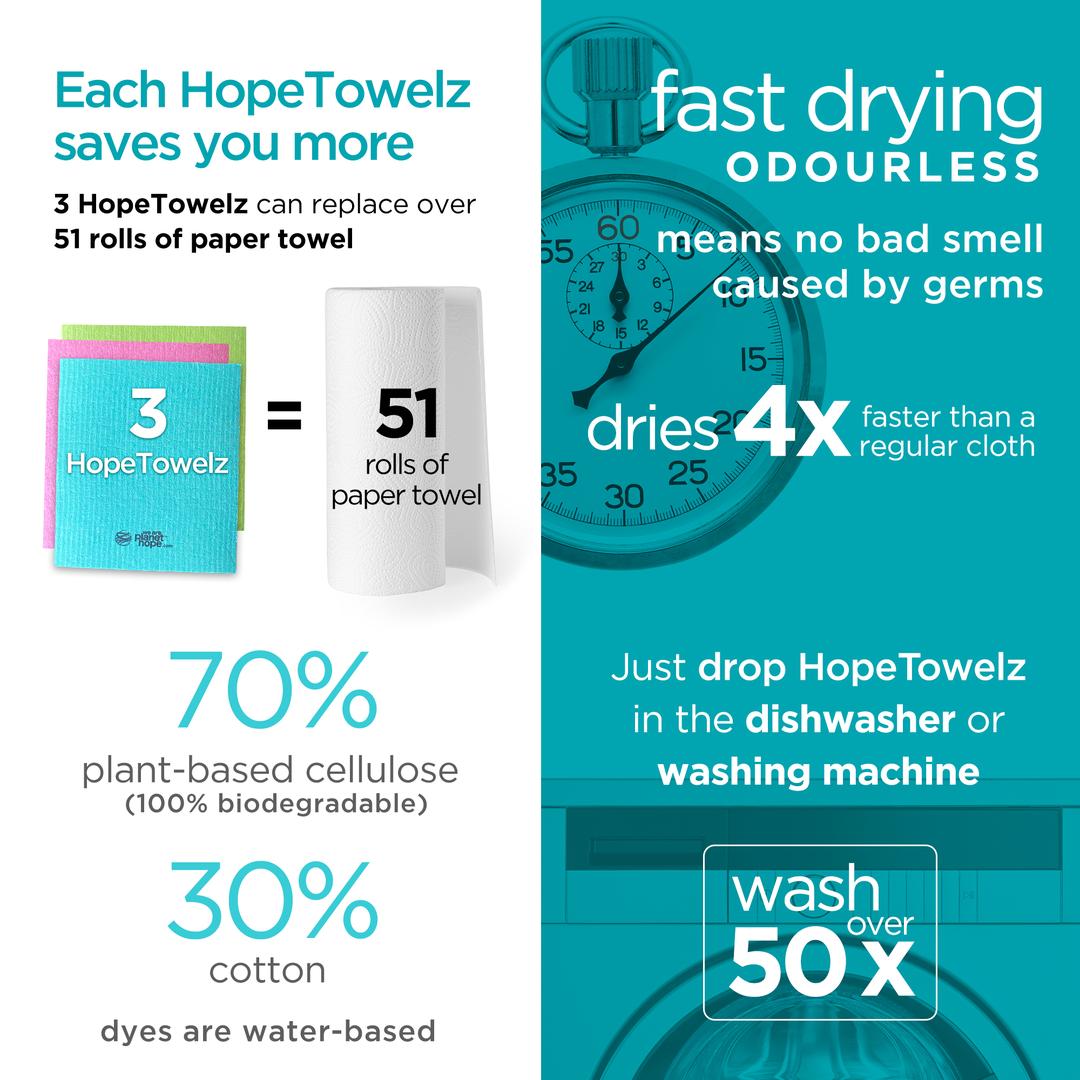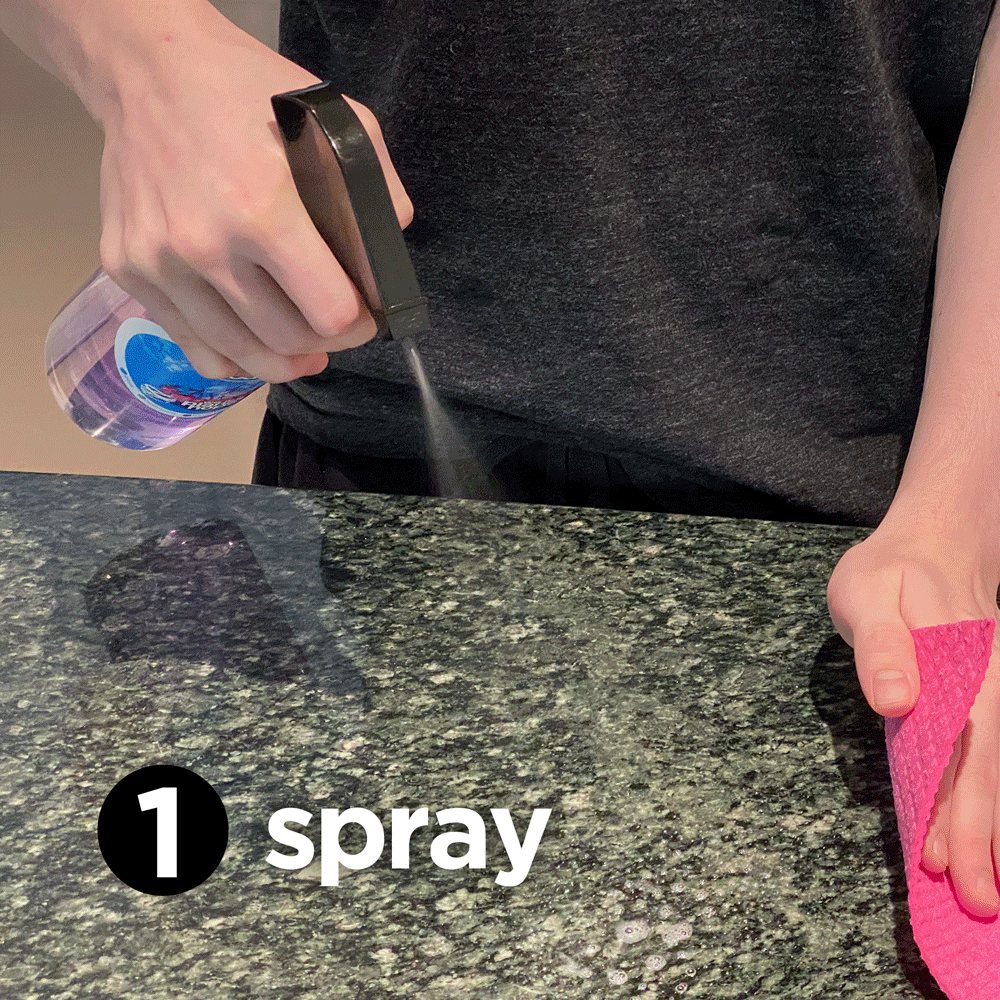 HopeTowelz 3-Pack
SWEDISH
SPONGE CLOTHS
THE BEST reusable & compostable cloths to clean streak-prone glass/mirrors, spills, countertops, you name it!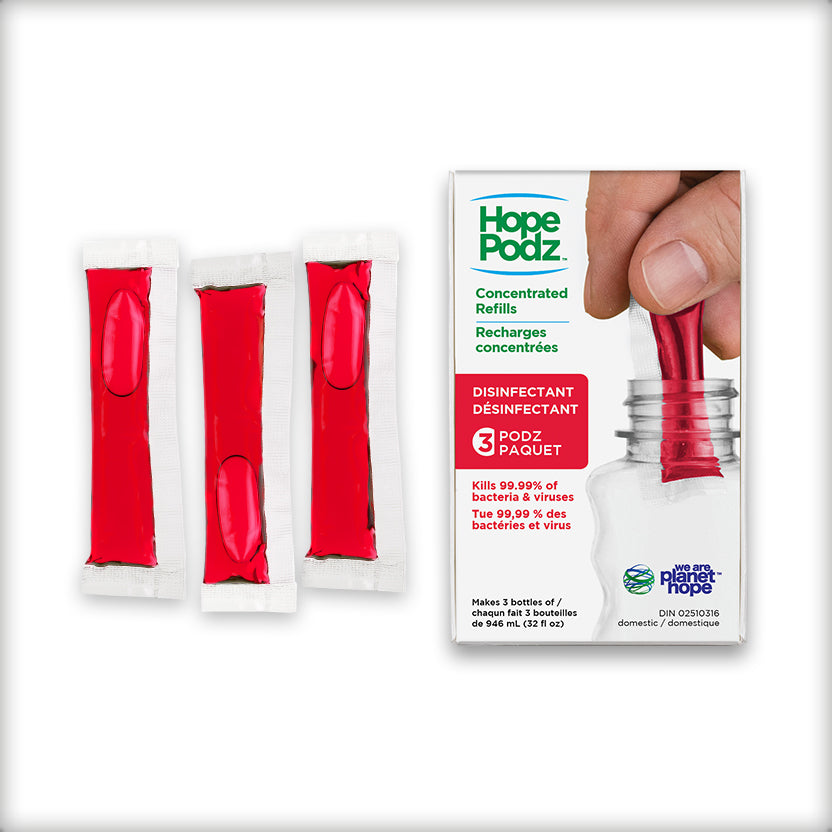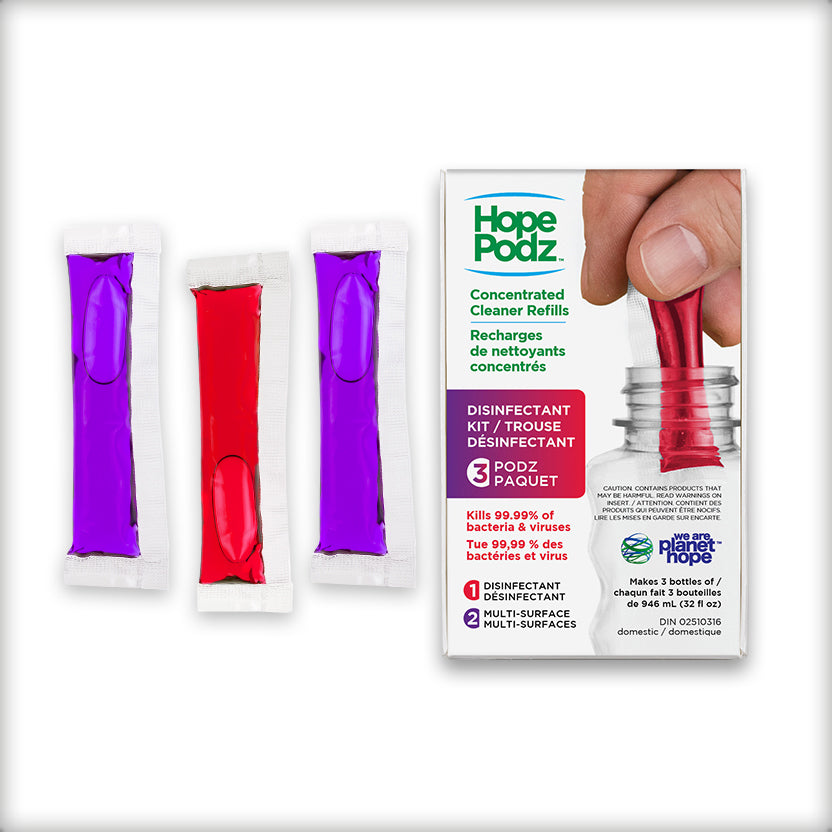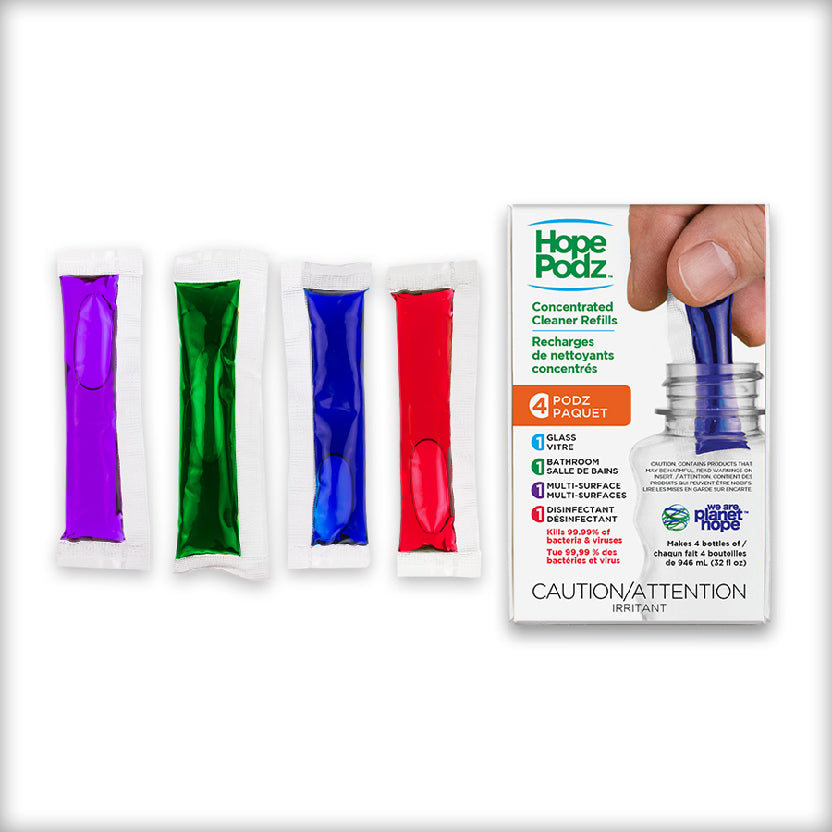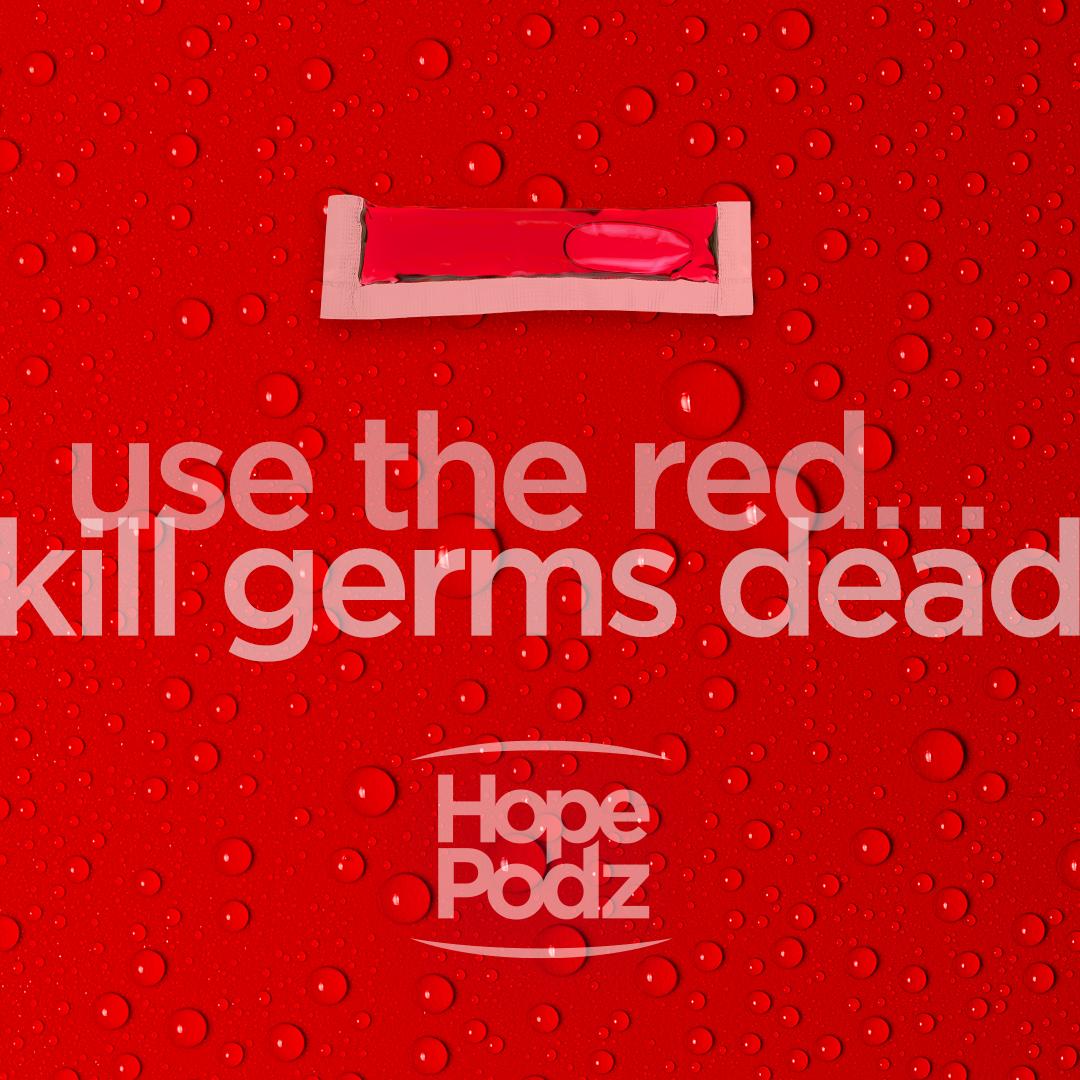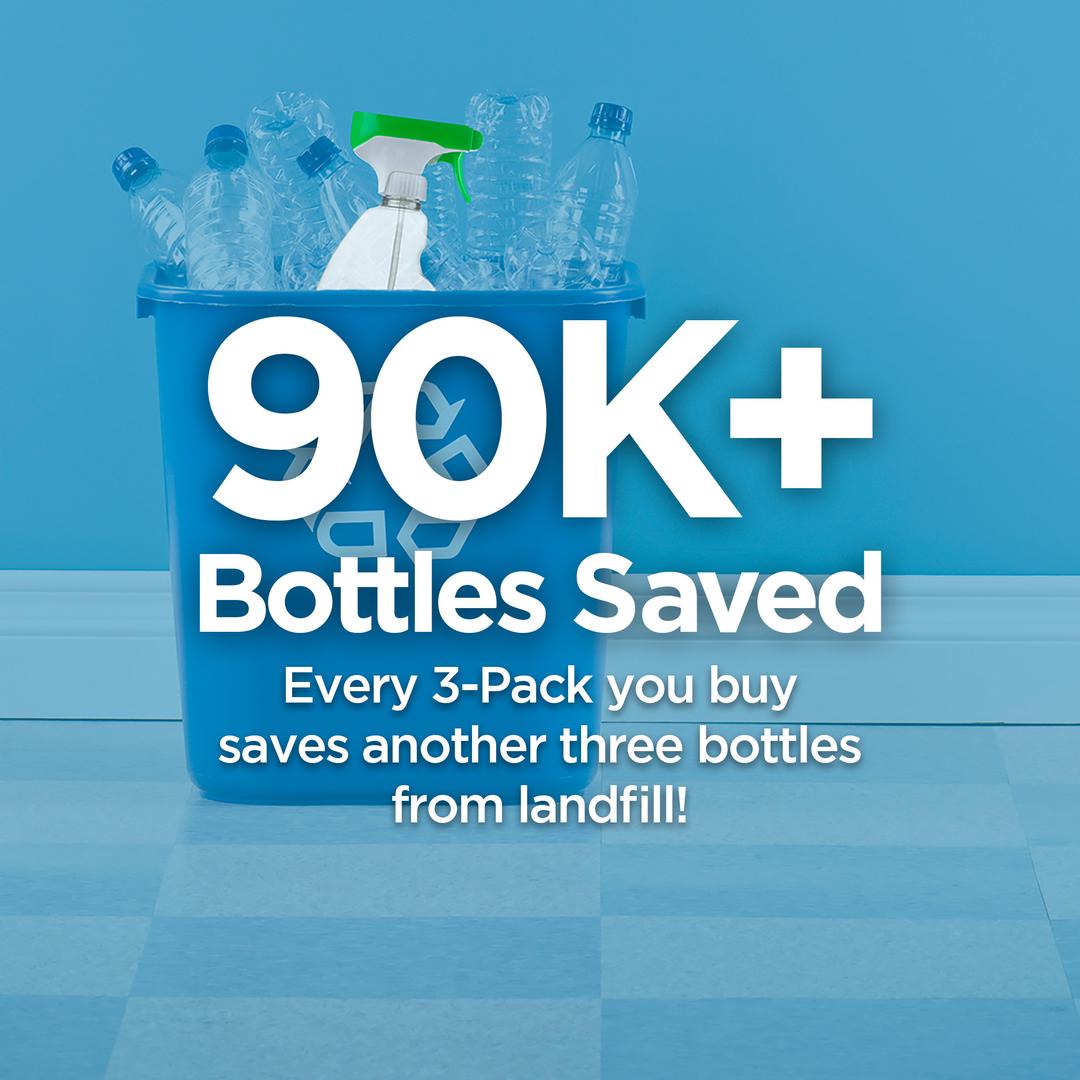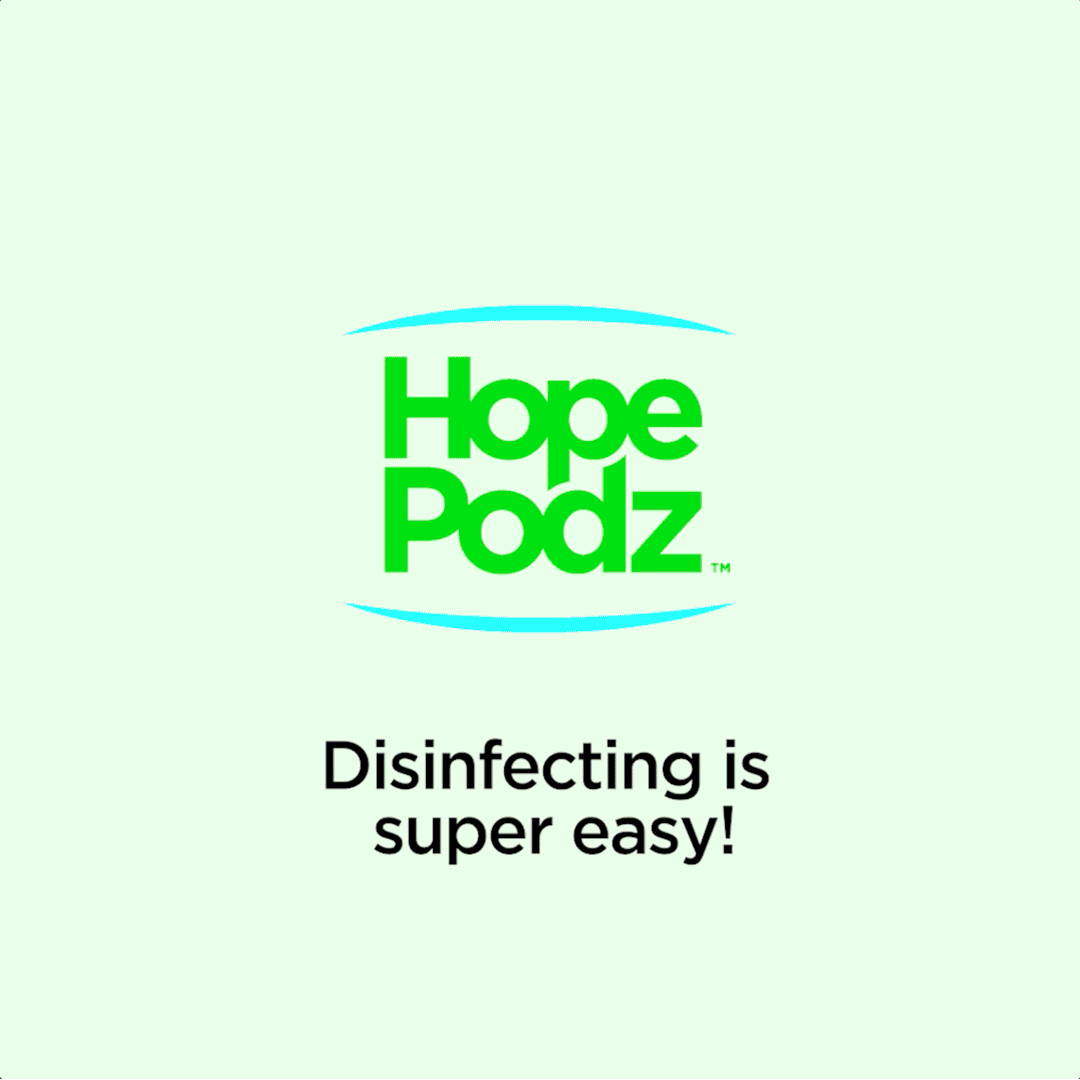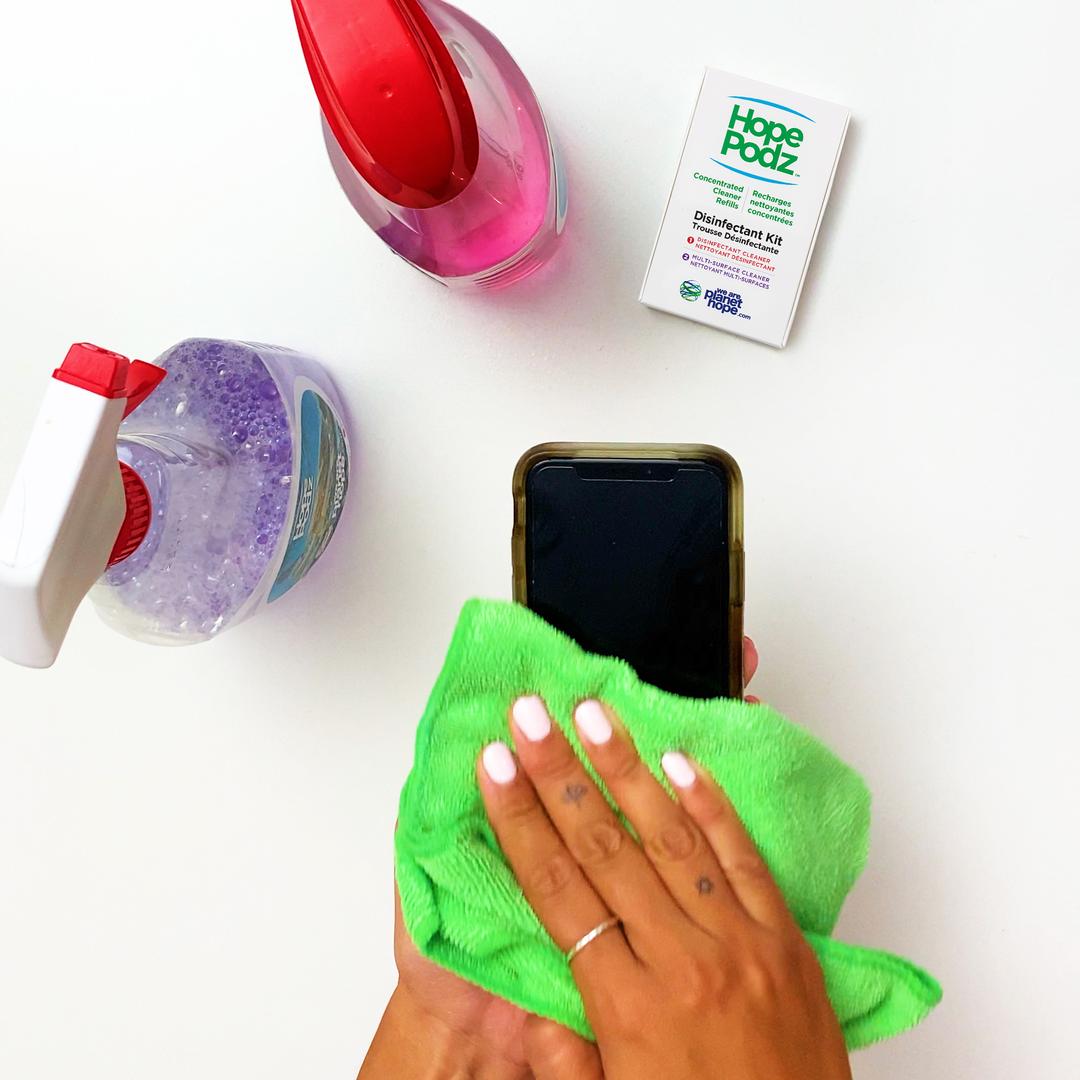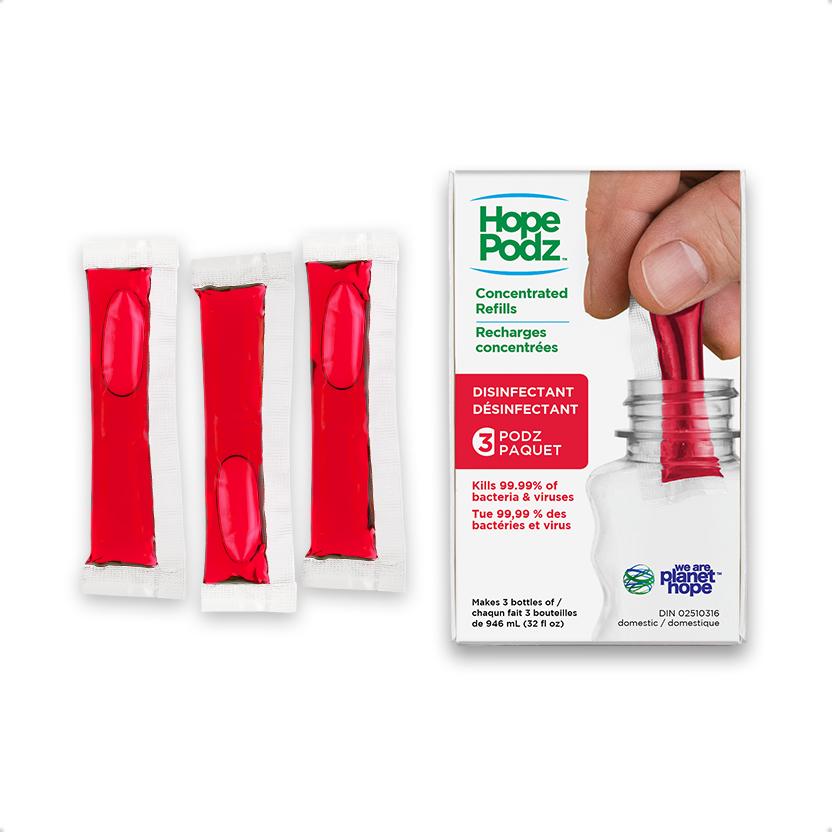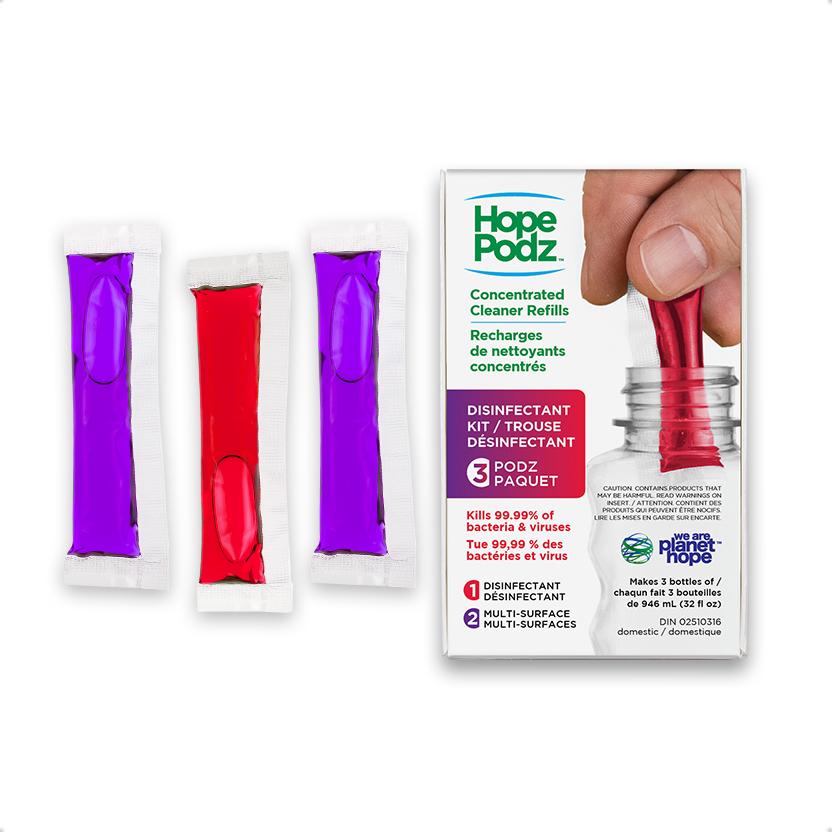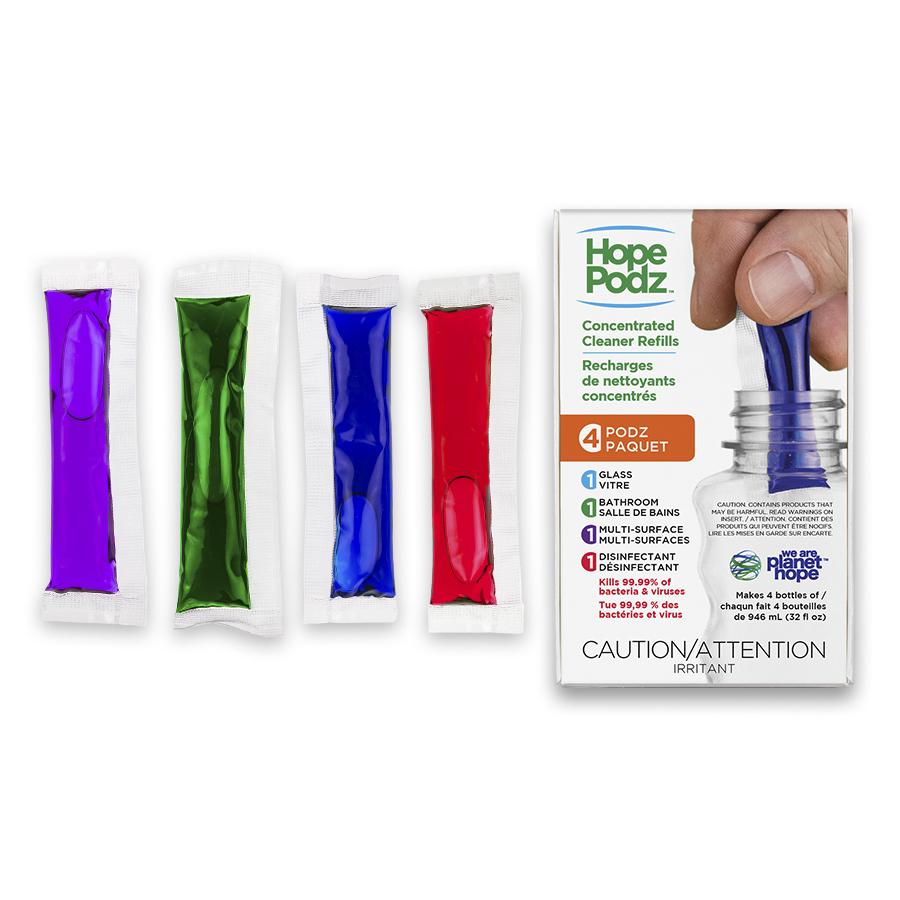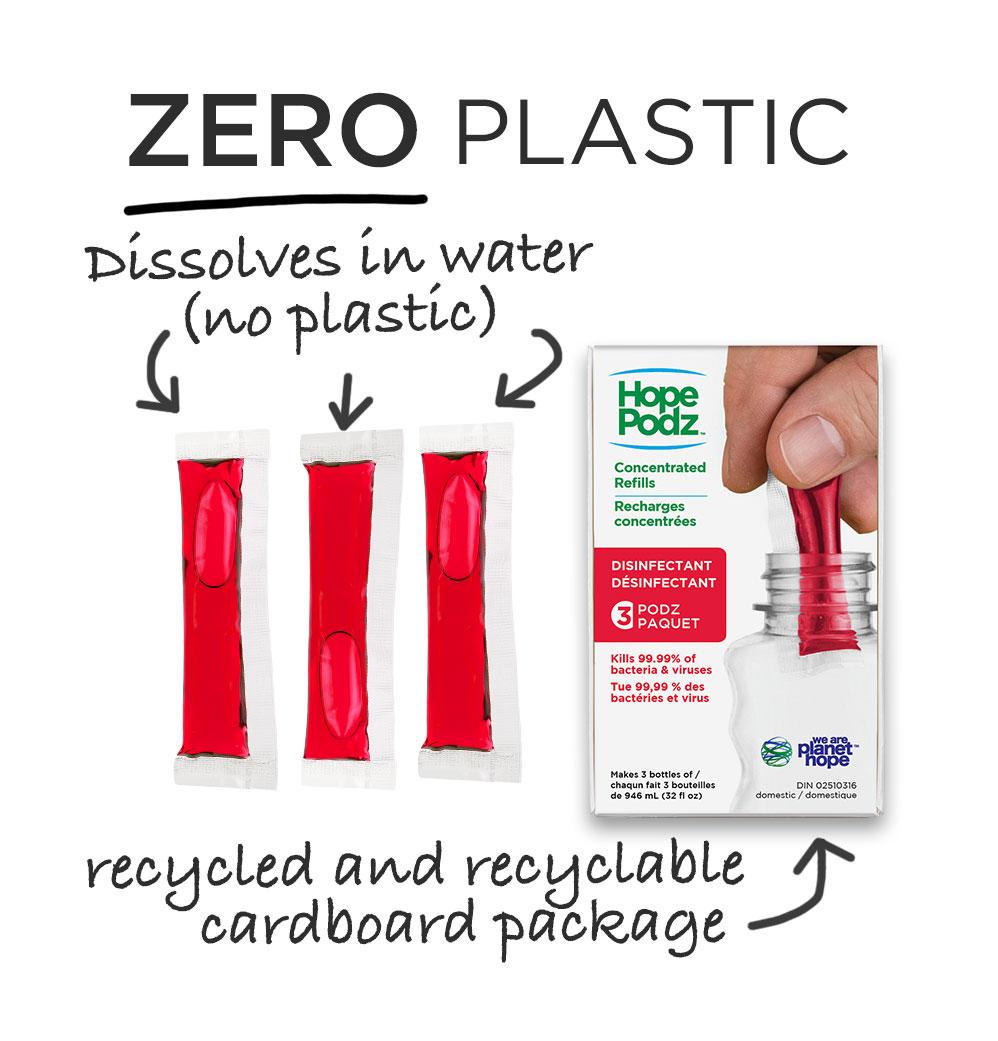 Disinfectant
3-Pack
THREE MONTH
SUPPLY
Each 3-Pack refills a 750mL - 1L spray bottle 3X with Health Canada Approved disinfectant
Eco-friendly, pre-measured laundry strips you toss in the wash
TruEarth Laundry
TINY
ECO-STRIPS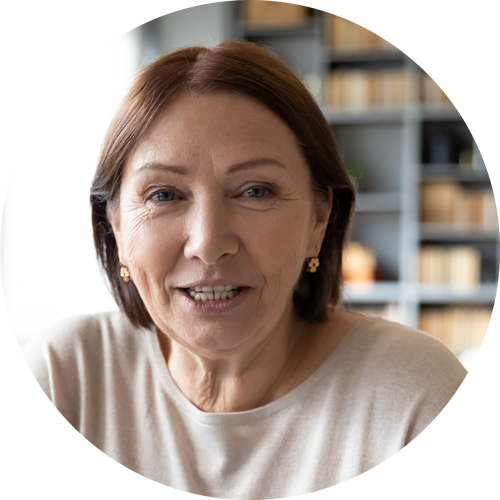 I love mine!
★ ★ ★ ★ ★
If you're on the fence, I urge you to give them a try. I have issues with liquid hand soaps really drying my hands out - but have been using the hand wash podz for awhile now and they really are fantastic. No dry hands and they clean farm grit off my hands just as well as any other brand, plus it doesn't burn cuts or blisters! So, I'm my opinion these podz are far better than any other soap! And no freaking plastic! ~ Holly L, Planet Hoper since 2021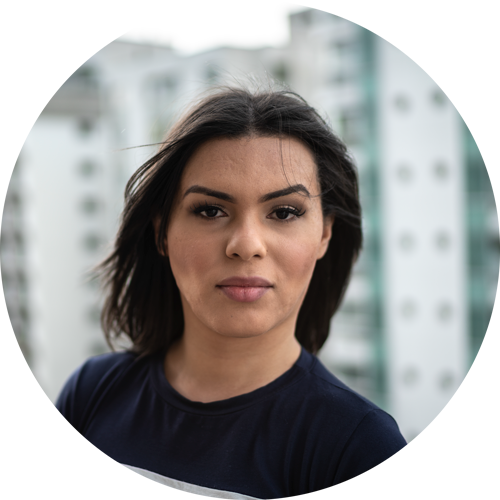 Great for floors
★ ★ ★ ★ ★
I have been using Hope Podz for a year & love everything about them. I bought them to save plastic but the bonus is they are awesome cleaning products. The multi-surface has turned out to be a great spray cleaner for my hardwood floors Yvonne M, Planet Hoper since 2021
Social
Join us for new videos, discount codes, and more!